Fully-autonomous vehicles (AV) are poised to change the face of transportation forever. Industry leaders such as BMW, Ford, and Volvo are now working to get driverless cars on the roads ​as early as 2021​, but AV isn't just for automobiles. The technology is increasingly being used to make passenger and freight trains more efficient.
For example, New York's Metropolitan Transit Authority (MTA) in May introduced trains boasting ​automatic train operation (ATO) technology​ on its Flushing 7 line which connects Manhattan and Queens. The trains, according to the authority, programmed to provide optimal acceleration, breaking and cruising speeds. Human operators still manage station departures, and control emergency braking.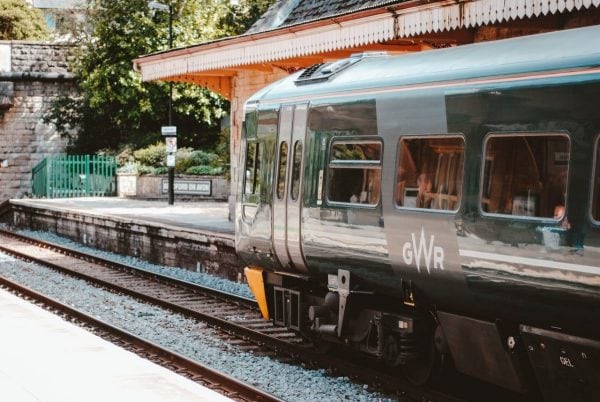 ATO is far from perfect, however. Almost a week after introducing the fully-automated 7 line, MTA ended up taking it offline because some trains were ​overshooting stations​ by anywhere from four to six cars. Despite some issues, the authority reportedly intends to conduct additional tests and ultimately expand the technology to other lines within the next decade. You can see the authority's full modernization plan ​here​. 
Autonomous Vehicles Around the World
Autonomous train technology has been around for the last 30 years. What's more, for over a decade, countries such as Australia, China, Italy, Malaysia, and Singapore have utilized Grade-of-Automation-4 (GoA4) systems that not only operate smoothly but can also address emergency situations if needed. ​However, in the US, GoA4 systems such as J​ohn F. Kennedy Airport's AirTrain and the ATL Sky Train in Atlanta​ have largely been restricted to airport use.
According to Aaron Steinfeld, ​Co-Director of the Rehabilitation Engineering Research Center on Accessible Public Transportation at Carnegie-Mellon university, ​what has changed is the public's relationship to automation itself.
We are already seeing movement towards fully automated neighborhood vehicles.

Some of the current deployments have operators riding along as monitors, but I suspect we'll see fewer in-person monitoring over time.
Research also bears Steinfeld's views out. ​According to the International Association of Public Transport (UITP) nearly a quarter of public rail transport systems had at least one fully automated line in operation as of December 2018. The organization's report also noted that the number of automated lines worldwide grew by roughly 27% to 1,026km between 2016 and 2018.
The growing adoption of automated trains comes with hefty pricetag​s.​ For example, Sao Paulo, Brazil's 10.9km Yellow Line reportedly cost roughly $1.6 billion, while the estimated cost of Singapore's 35km Circle Line is closer to $4.8 billion.
Though the costs associated with fully-automated trains can vary according to a number of factors — including the amount of time the line is in service — Steinfield said he believes that​ there will ultimately come a time where operators are only needed for customer service.
The looming threat of job losses has however engendered some opposition to automation.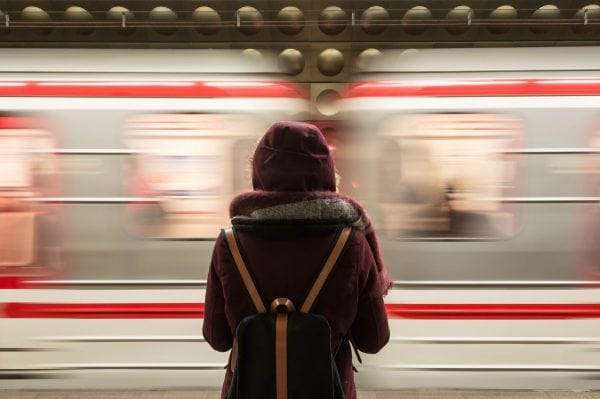 Derailing Autonomous Vehicles 
New York State Senator Kevin Parker in April introduced a bil​l that would prohibit trains​    throughout the state from operating autonomously. The bill — known as SB4890 — stipulates that a conductor be present on any subway or train operated by the authority whenever more than two cars are attached to the engine.
Parker and the bill's co-sponsors assert that a conductor is necessary to assist in the operation of the train, and that they could potentially act as "first responders" in the event of a terrorist attack. The bill has yet to make it out of committee.
The threat of terrorist activities akin to a failed 2009 plot by Al Qaeda to attack the New York subway system is very real. But opposition to automation isn't exclusively rooted in passenger safety.
The Transportation Trades Department which represents AFL-CIO transit workers maintains that as many as 3​ million people may lose their jobs as autonomous vehicles become more commonplace.
The statement reads:
The operators of public transportation systems are critical to the safe and accessible delivery of public transportation, both for the passengers and for all other road users.

Any legislation or regulations designed to facilitate the deployment of automated vehicle technologies must mandate that they remain on-board and available to take over operations, regardless of how far autonomous-vehicle technology develops.
Government Interest
The needs of union employees has not put the breaks on automation.  Even the US government is pushing for modernization.
The Federal Railroad Administration (FRA) in May withdrew a proposed rul​e ​that would have mandated crews of at least two people. Moreover, the agency's move follows the release of a​n RFI in 2018 which sought information on ways it can support the integration and​       implementation of new automation technologies, including ATO.
FRA's recent actions do not necessarily mean that fully automated trains will become the norm on the nation's railways. However, it strongly suggests that the agency knows which way the wind is blowing.
While it's likely that the FRA's decision will be challenged in court, it is clear that the incorporation of AV technology for passenger and even freight rail systems will continue.