Nowadays, many of us have pets at home. However, having pets can be a headache when it comes to taking a trip, especially when flying: you have to consider whether safety and transportation conditions, comfort, and quality are all up to par. Luckily, airports are increasingly concerned with preparing animals for travel, as well as having services specifically for them.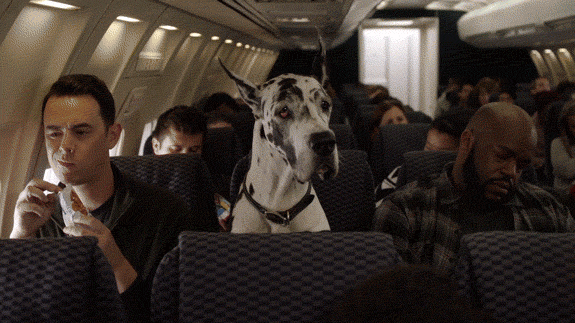 In the European Union, there are currently over 80 million households with a pet. In the UK alone, for instance, more than 25% of the population have dogs or cats as pets, partly because they are great company, as 40% of citizens surveyed who have some kind of pet said.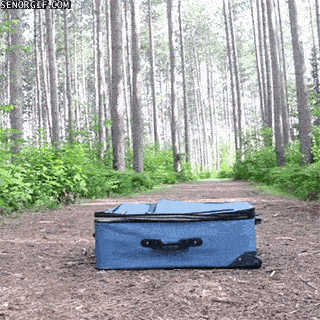 That's why airports must have proper facilities to make the situations to which animals are subjected during a trip less stressful, in addition to protecting them from potential diseases. These are some of the objectives that airports such as Aberdeen or Heathrow are pursuing, where pets are not only welcome in compliance with regulations, but are treated in ways that are decent, ready, and pleasant for both the animal and its owner.
Therapy dogs at Aberdeen Airport
A good example of this pet-friendly culture is the recent creation of the team of therapy dogs at Aberdeen Airport, the first at a UK airport.
Based on the numerous studies that credit animals' ability to relieve stress and calm people down, along with similar experiences in schools and hospitals, this initiative plans to distribute dogs of up to fourteen breeds throughout the airport in two-hour shifts so that passengers can interact with them both landside and airside.
As Fraser Bain, the airport service manager, put it in a recent article in The Guardian, passengers have received the program positively, and its only downside "is that people miss their flights because they are so well distracted by the dogs."
Heathrow Airport, a 21st-Century Noah's Ark
If we're talking about the sorts of pets that go through an airport, while dogs have a privileged spot among preferred pets, there are many species that might show up in terminals every day. Heathrow Airport, which hosts countless small (and not-so-small) animals a year as the UK's main hub, knows a thing or two about this. These include 16,000 dogs and cats, 400 horses, 200,000 reptiles, 2,000 birds, 160 turtles, no less than 28 million fish a year, and species as unique as snow leopards, rhinos, penguins, and hyenas, to name a few.
To provide the best service for these animals, the London hub has one of the best air-conditioned, most comfortable animal reception centers off of Terminal 4 (the Heathrow Animal Reception Centre, or HARC). This unique space – which has common areas with sofas, televisions, and vending machines for travelers who are waiting to pick up their pets – may sometimes seem like a makeshift zoo, but its service and quality are high and its objective is clear: to ensure that air transportation for animals complies with IATA regulations and the British Pet Travel Scheme, but that it also does so safely and comfortably – which is also a promise made to owners themselves.