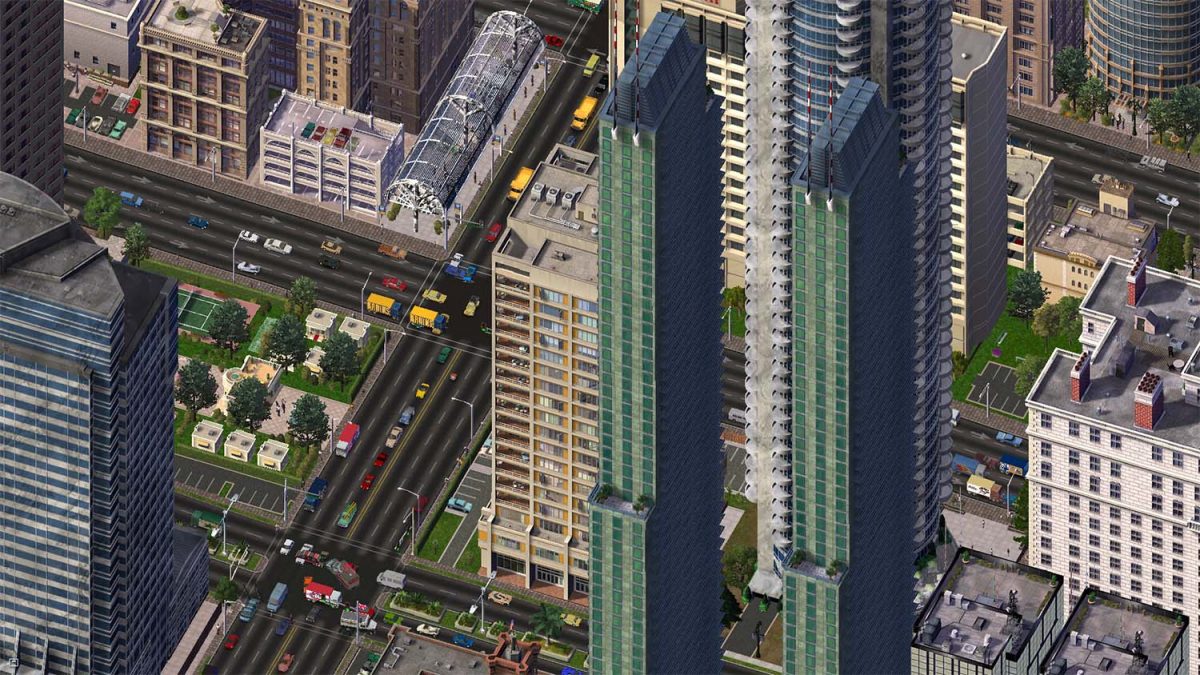 In 1989, the internet was a distant thought, walk-mans were king, and cellphones were just in movies. Computers were beginning to take over homes, and with them, pixels took on a new meaning: you could play with them. And you could dream of building, managing, and running digital cities. In 1989, the first version of SimCity was released. Some 30 years later, digital cities have become a reality.
Over these three decades, technology has advanced at an accelerated pace. Connectivity for objects, the Internet of Things, the advancements in sensor systems, data management and analysis capabilities, artificial intelligence, digital infrastructures in the cloud… And digital twins. These are replicas of real entities that are connected to the physical world, digital copies for simulating the effects of an earthquake, the installation of new lighting, or the construction of a subway line – just like in SimCity, but connected to the real world.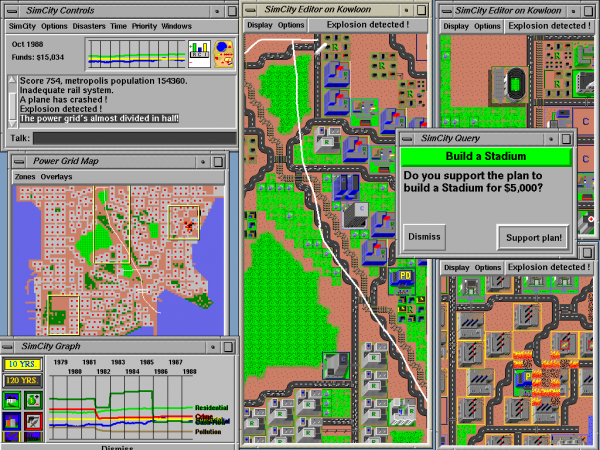 This is what the first version of SimCity looked like in 1989. | Wikimedia Commons/Xardox
A Mirror Image of Smart Cities
In southeast India, a thousand-year-old capital that has seen better days is turning into an urban utopia. Amaravati, previously famous for its temple dedicated to Shiva, wants to become one of the first smart cities built from scratch; and it wants to do so through a digital twin.
According to the latest update on the project, when it is completed, the new Amaravati will be a hyper-connected, smart administrative center that is sustainable, powered by clean energies, and connected by new modes of transportation like the Hyperloop. In this new city, all decisions will first go through a digital twin. The Indian smart city's digital model is being developed by Cityzenith and AEC Digital Studio.
It will be composed of zeros and ones, but it will be a mirror image of the physical smart city. It can be used to monitor any process taking place in the city in real-time. This will enable testing environmental and mobility solutions before implementing them in the physical city – even planning future buildings and infrastructures and predicting their impact at all levels.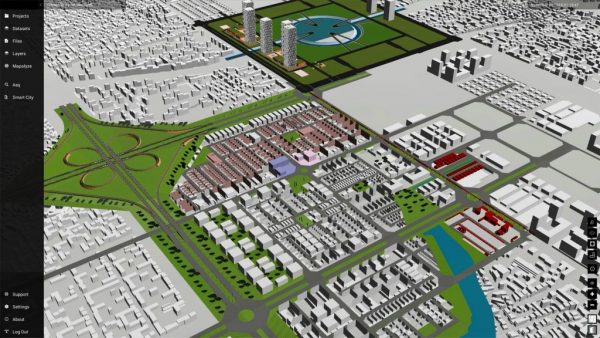 Simulation of Amaravati's digital twin. | Cityzenith
Amaravati's situation is not unique, though it is unusual. Plans for the Indian city draw inspiration from the Virtual Singapore project. Singapore's digital twin is currently going into effect, and it enables virtual experimentation on a digital copy of the city, modeling population flows and modes of transportation, as well as collecting real-time information that backs decision-making.
Until recently, digital twins were exclusively focused on the industrial field, but now they are becoming one of the leading technologies in the smart cities of tomorrow. In fact, a recent report by ABI Research shows that by 2025, there will be 500 digital twins in use for so many more smart cities around the globe.
What is a city's digital twin for?
Having a digital copy of a physical item is not exactly a new concept. In fact, common construction technologies like information modeling or Building Information Modelling (BIM)  are nothing more than digital twins with particular purposes.
But technological advances have allowed it to become more complex and useful. This type of technology is already inseparable from the so-called fourth industrial revolution or Industry 4.0.
According to the consulting firm Gartner, which has tapped digital twins as one of the major technologies since 2018, a digital twin is a digital representation of an entity or system in the real world. Thanks to the Internet of Things, these copies are linked to the physical world and offer real-time information. Information to simulate, investigate, analyze, manage, and make decisions.
The 4.2 billion people living in cities in 2018 will grow to 6.7 billion by 2050 – nearly 70% of what the global population will be. According to the UN's forecasts, rural areas will continue to become less populated than these ever-larger cities (43 cities will exceed 10 million residents by 2030). These megacities will have to face many internal questions and external challenges, especially those caused by climate change and rising sea levels.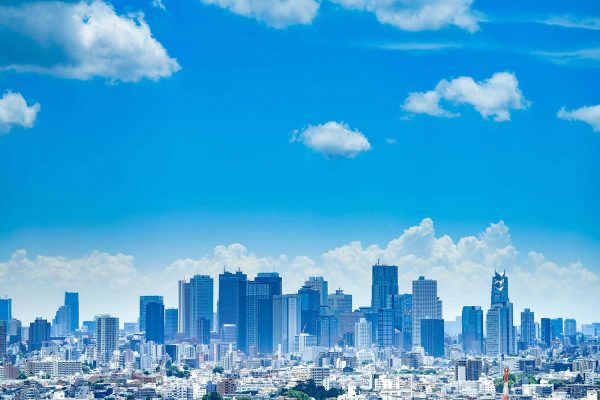 Over the next decade, 43 cities will grow to have over 10 million residents. | Unsplash/Ryo Yoshitake
In this context,  smart cities are becoming indispensable, and digital twins can become a tool for improving management and efficiency. Here are some of the potential benefits.
Real, updated information for improving city infrastructure. Thanks to comprehensive data management, historical information, and information obtained through sensors as well as that provided by companies operating in the urban environment will be available for improving infrastructure planning and management.
Improved collaboration between the different actors involved in the city. Administrations and companies working on city planning, development, and operation will better their collaborative skills by having a digital twin where all information is transparent.
Safe, efficient mobility. The availability of real-time data and its analysis makes it possible to simulate the behavior of the flows of people and mobility, even during massive events or chaotic situations.
Improved urban planning. Digital twins provide information on the impact and performance of buildings and infrastructure before ground is broken. This information is useful for both the public and private sectors (promoters, builders, and operators).
Strengthening the city's resilience and responsiveness. The frequency with which extreme weather events occur will increase in the future. The sea level will rise, and there will be sudden changes in cities' energy needs. All of these factors, which are related to instability caused by climate change, are potential hazards. Digital twins help analyze and prevent such threats, preparing cities to react to unforeseen events.
Being prepared to survive natural disasters, improving water and electricity management, working to maintain efficient mobility systems, planning sustainable growth, and above all, building spaces where citizens feel included and safe. Just like in SimCity, but by connecting the digital and physical worlds.