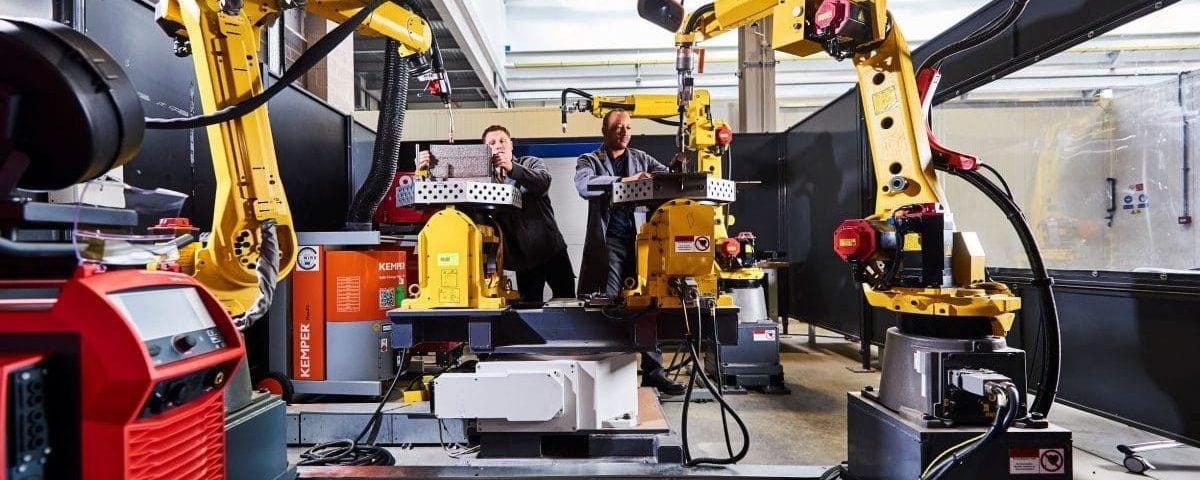 3D printing has become one of the technologies that will revolutionize industrial manufacturing in the coming years. The advances made over the last decades have positioned it as an alternative to traditional design and production for pieces of different sizes and applications. This is not a new technique. It has been worked on since the 1960s, but it was not until 1987 when the first SLA-1 stereolithography printer was commercially available. A year earlier, its creator, Chuck Hull, had founded the company 3D System, which is still active.
Additive manufacturing
3D printing uses computer-aided design (CAD) software that uses digital models to guide the hardware (the printer) and create precise geometric shapes, layer by layer. Hence, it is also known as additive manufacturing because it adds material to form an object. On the other hand, when traditional mediums are used,  material is usually removed with different techniques to take off the extra bits and model the desired figure.
In the healthcare field, 3D printing has been used to create prosthetics and dental implants for some time. Gastronomy and fashion have also adopted this technique to experiment with innovative proposals, and there are many instances of its use in the construction sector. One of its advantages is that it enables designing and manufacturing complex pieces simply and inexpensively. Until now, the most commonly used material for 3D printing has been plastic but there have also been advances in other materials such as ceramic and metal. Almost three years ago, GE Additive introduced a large-scale 3D printer for metal made to manufacture large parts.
 "3D printing is one of the most disruptive technologies in the world today. Though there is a widespread belief that its use is restricted to components like those used in the medical industry and that we will have to keep waiting for its application to large-scale engineering projects, the reality is that 3D printing in this field is already possible. Many organizations have been investigating its use with various materials, including metals, polymers, and fibers," says Simon Grundy, innovation manager at Amey, a British infrastructure company.
On-site repair and replacement
This company is exploring the possibility of using this technique to replace railway tracks on the British railway network, both when tracks wear out and to repair defects. This operation would be carried out right where the damage was detected, with resulting savings in cost and time, in addition to shortening the period that service is not running. The company itself estimates that this could increase efficiency by up to 80% and decrease material waste by 40%, thereby reducing the carbon footprint of this sort of operation. The savings could be £40m a year (over €44m).
"Digitization of our sector enables us to address problems and seek solutions to issues related to vehicle capacity and scheduling to work with a more efficient system. But at the same time, our infrastructure is under more stress than before due to the increase in traffic, as well as the speed and the weight of the cars, which changes the life expectancy of our assets," Grundy acknowledges. Facing this challenge is one of the next big tasks for the United Kingdom's railway network, which must not only be kept running but also do so under the best conditions and with the best service possible.
To meet this last goal, a project is underway to remove old crossings and level others. Its start-up will require exhaustive planning for months and cutting traffic on the affected routes for long periods of time. With the collaboration of Swiss company ABB, Amey has designed a system that would allow for replacing part of the tracks on site with robotic equipment and 3D printing.
The project, which both companies are working on, includes a system that reduces repair times with automation. The technologies they use include metrology to inspect the current state of the layout and robotics to replace elements that are no longer functional in the most dangerous and hardest-to-reach areas. The 3D printer is responsible for manufacturing the part in the spot where the operation is taking place. Once assembled, non-destructive testing (NDT) is carried out to make sure that the procedure is done correctly and is crucial for future maintenance.
Amey estimates that more than 60% of rails could be restored with 3D printing. The main advantage is that less time is needed for this process. In the future, renovation could be carried out regularly, completely changing the business model for maintenance of this type of infrastructure.