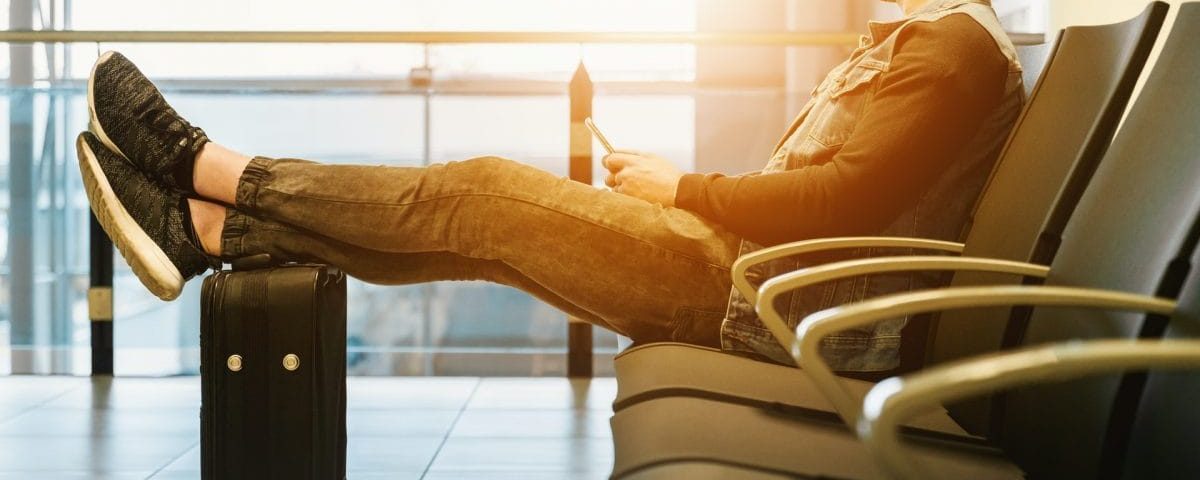 Summer is drawing to a close, and you may be looking ahead to the rest of the year and seeing a whole lot of blank space in your diary. The promise of an upcoming trip is the incentive that many of us need to power through the working week. You may be thinking of an outing in your local area or something further afield that requires more preparation.
With many professionals now working from home, planning an adventure, big or small, can be a great way to break up the monotony of your schedule. Stepping away from your daily routine can give you a fresh perspective on things and help you return to work revitalised and brimming with ideas.
Many people are choosing to do 'staycations' and discover places closer to their homes. Others are looking into long haul getaways. Whatever type of trip you are considering, you want it to be as safe and as stress-free as possible. To make the most of your break, it is important to have the right trip planning apps installed so you can organise everything for your journey in advance. After all, weekends and holiday time are precious.
Types of Trip Planner Apps and Websites
Technology has made our lives easier in so many ways. And yet, when you enter the app store the number of travel apps to choose from can feel overwhelming. If you Google trip planner, there are 1000s of applications all claiming that they are the best trip planners on the market. But which ones really rise above the others? Which trip planning websites can help you organise your next adventure as efficiently as possible?
Trip planning apps can be split into several categories:
Flight aggregators
Road trip planners
Travel document and visa application websites
Hotel finders
Maps
Different travel planning apps can help you with different elements of your journey depending on what type of excursion you are planning. Below, I will share with you some of my favourite ones to make your next getaway as hassle-free as possible. Give them a try, so you can spend less energy on logistics and more time enjoying a well-deserved break!
Flight App — Skyscanner
Flight prices change faster than a Boeing 747. If you are looking for an app to search for cheap flights, look no further than Skyscanner. Unlike some other flight aggregators, there are no hidden fees or taxes.
Playing things by ear? This trip planning app is great for discovering last-minute deals. If you're flexible on location, Skyscanner can inspire you as to where your next destination should be by displaying the cheapest locations for your travel dates. You can also do a whole month search to see when the best time to travel to a particular location is. Sign up for price alerts so you never miss a deal.
Want to be careful about your carbon footprint? Direct flights are a more sustainable option and you can filter by direct flights only as well as by several other criteria. Many airlines now have the option to pay a bit extra to offset your carbon footprint too.
Free Road Trip Planner — Rome2Rio
There is no feeling like driving on the open road. Many people prefer to drive when they travel to avoid congested cities and take advantage of more remote spots.
Maybe you are planning a UK road trip on the Scottish North Coast 500, or perhaps you are looking to 'get your kicks on the Route 66' highway. Wherever you have in mind, you will need a road trip planning app to make sure you take advantage of your time and don't miss any of the beautiful spots en route.
Rome2Rio helps travellers get to and from any location in the world, including remote destinations. It is accurate, reliable and really simple to use. You can compare your options (plane, train and automobiles and more) all in one smart search and discover the best way to get from point A to point B in seconds. It is particularly good for travellers who are on a budget and want to look into more economical options.
Hotel App — Booking.com
Booking.com began life as a Dutch startup and has grown to become the world's largest vacation rental platform. It has over 28 million listings ranging from homes to hotels and even watermills.
Many of the hotels listed on Booking don't require payment upfront, so you can secure your accommodation in advance and settle your accounts later. If you book a flexible rate, then you have the freedom to cancel free of charge if your circumstances change.
As well as reserving accommodation, you can also connect with the travel community in the forums for the latest tips and advice, book tickets for amazing attractions and reserve your taxi to the airport. Want to rent a car? You can compare deals from the biggest and safest car hire companies with the click of a button.
Travel Visa Application Site — Byevisa
If you are going on a long-haul trip that requires a visa, then you will need to make sure you arrange your travel documentation in plenty of time to avoid last-minute worry and stress.
Byevisa allows you to apply for your visa to a wide variety of destinations from the comfort and safety of your own home so you don't have to bother with a trip to an embassy. You can make your application from your laptop, tablet, or mobile, and it is really simple to do. The handy visa app sends your travel pass straight to your email inbox in as little as 24 hours.
This trip planning website also has loads of articles answering common questions about travel to various destinations. There is even a handy visa checker to confirm if you need a visa for the place you're planning to travel to, so you don't have to trawl through dreary government websites. This gives you more time to spend on fun parts of planning your trip.
Master Travel Itinerary Planner — Tripit App
So you've got your flight sorted, your car rental taken care of, your hotel booked and you know what attractions you want to visit. Wouldn't it be great if you could compile all this travel information into one place? The Tripit app does just that!
You can organise hours of planning in seconds. All you need to do is forward your confirmation emails, and this smart app instantly adds all the info to your master itinerary for a seamless trip. The pro version has some excellent features including a Neighborhood Safety Score to give you peace of mind when you check into your accommodation. Feeling a bit apprehensive about travelling to the airport? You can get check-in alerts and flight status updates directly to your phone. You can also access airport maps and baggage carousel info once you've landed so you can feel as calm as possible about your journey. Once you have used this app, you will never want to travel without it again!
Urban Mobility App — Moovit
Navigating an unfamiliar city can be challenging, and even in your hometown there may be shortcuts you're not aware of. This trip planning app, which is powered by artificial intelligence, integrates all the transport options available in your current area.
Moovit will get you to your chosen destination in the smoothest way possible. This could be by carpooling or it could be by taking a bike or train. The smart technology combines inside info from public transport services with real-time updates from the user community. It is available in 3,200 cities across 106 countries and has millions of users worldwide.
Have a habit of nodding off whilst on public transport? The push notifications will tell you when your bus or train stop is approaching. Want to use it to travel to an event? Many global events have made Moovit their official transport app including the 2016 Summer Olympics in Rio. Moovit's people-first approach to mobility has even seen it awarded 'Best Local App' by Google.
If you haven't used the app yet, why not test ride the 'Wikipedia of transit' this month? You can contribute towards reducing congestion (and your carbon footprint!) and reach your destination in the most efficient way. If you really love it, maybe you'll even end up becoming a 'Mooviter' to share local insights from your area.
Trip Planner Apps Bring You Peace of Mind
Trip planning websites make travel so much more relaxed and ultimately more enjoyable. They prevent you from getting stuck in traffic when you're on the road, not having the right documentation at border control, or missing your flight.
Want to start your adventure off on the right foot? Next time you are planning a road trip, a holiday, or just a drive to your local park, make sure to take advantage of some of these great apps. Whether you're planning a staycation close to your home or venturing further afield for work or leisure, utilising these smart travel apps makes your life infinitely easier.