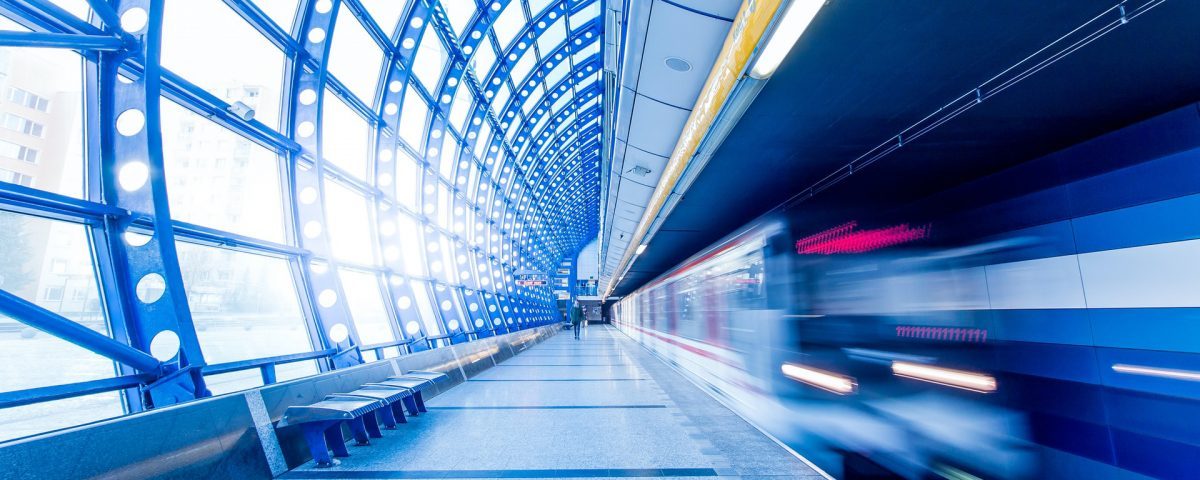 2020 and the Covid 19 pandemic have brought many challenges to our world and lives, but also new chances to keep growing and evolving. As a time for a change, we can look for new ways to adapt to this new scenario, and it provides a fantastic opportunity to improve the way we move and consume goods and services.
Existing mobility and transportation strategies and policies must be reconsidered against a backdrop of post-pandemic acceptance among citizens for automated and autonomous solutions, and a recognition from employers and employees that flexible working and tele-commuting really works. Combined with a broader appreciation for the need for safe, flexible, resilient and integrated transport, these factors provide a once in a generation opportunity to challenge the status-quo and do things differently.
As the pandemic hit, there was rightly a reactive focus on keeping key workers and the supply chain moving, and now as we emerge into the "new normal" there is a need to get the wider economy "back to work" in a safe and efficient manner. Amidst all of this, we all have a duty to ensure that we do not regress into old habits – and as the infection rate fades, there is a tangible opportunity for governments and businesses to take a more proactive, long-term view and look to leverage modern mobility solutions as a driver, not only of wealth creation, but also of societal transformation for the benefit of everyone.
We are of-course still to fully appreciate the long-term impacts (good and bad) on the global economy (especially the seismic impact it has had on air travel which in recent history been a critical driver of global trade) and citizen behaviours, but there are some obvious near-term opportunities as well as more ambitious options that could be accelerated if the will is there to push:
Rapid build-out of connected transit corridors
This mobility solution will accelerate the adoption and increase the value of connected and autonomous vehicles by delivering improvements in safety, environmental impact, transit-time consistency – not just for passengers but also for supply-chain logistics and deliveries (for example through platooning). The UK is leading future mobility by establishing its presence in the autonomous vehicle market through Midland Future Mobility and other testbeds, which are working on new real-world ecosystems for Connected and Automated Mobility (CAM) technology development. Shared, "neutral host" digital infrastructure will also deliver additional non-transport related benefits such as supporting expanded wireless broadband connectivity.
Find out more about AIVIA Smart Roads, Orchestrated Connected Corridors.
Autonomous, demand responsive shared transport
In the future, shared transport will be designed for automated disinfection and to support social distancing. It is an obvious solution for urban mobility and inter-modal commuting (linked to "park & ride" facilities which may see an upturn in popularity) – but it is also a perfect solution for dramatic reductions in mobility inequality, which in itself is a key driver of economic prosperity. With modular and configurable vehicles – it would also be a perfect, flexible and cost-effective solution for hospital/disability transport or mixed use for deliveries as well as passengers. Some companies are developing this future mobility structure, like Goggo Networks, which is boosting a legal framework in the EU for autonomous mobility networks. This future technology will also aim to improve safety and save lives by reducing human errors. But how do they work? EasyMile, which specializes in driverless technology development, explains it.
Urban Air Mobility
Could we use jets as taxis in the near future? If Urban Air Mobility can deliver on its promise of aerial mass-transport with similar costs as ground transport, it could increase mobility equality for areas not easily served by roads or rail or where a direct route offers significant time benefits – such as "highlands and islands" or other low-density rural areas. UAM could also be a revolution for emergency services and supply chains.  It should not be the preserve of the rich and famous to get from city penthouses to their private jets. Lilium, a company in Germany, is working on developing electric jets that could be ready to fly in 2025, enabling sustainable and emission free connections across any geography.
Hyperloop
If enough foresight and leadership is applied to route planning and investment priorities at national and/or regional level and with its unique profile of very high-speed, high-capacity, demand responsiveness and low environmental impact – hyperloop could be used to link unexpected locations to deliver regional regeneration or new development opportunities to reverse the trend of mass-urbanization that perpetuates the development of mega-cities with all of the problems that they bring. They could help to avoid traffic congestion and contribute to growing economic equality in big cities like London. In this sense, three hyperloop routes could transform the UK economy, like Scotland-Wales, 1060 km which could take 89 minutes with hyperloop technology. In the US they are also studying it in the Chicago–Cleveland–Pittsburgh corridor and many other routes, which could be a reality in the years to come.
Super- and hypersonic "low-boom" jets
Passengers could reach their destination in less than half the time taken by airplanes now, like New York- London in four and a half hours. Two companies in the US are working on creating supersonic planes that are sustainable for the environment, profitable for airlines and affordable for users. In the longer term, they might offer similar transformational benefits on a trans- and inter-continental scale and of course the new frontier of space is coming ever closer with some companies already working on the future of space-tourism.