When it comes to the global transport sector, we've seen lots of things happen in the last decade. Just last year, we saw a few cities in Europe banning diesel cars completely and adopting electric buses for public transport. We see the implementation of new trends in shipping almost every day. So, the technology-enabled evolution of transport is already happening. What are the biggest smart transport trends for 2020? 
You see, success in the transportation business comes from offering the most efficient services. However, they also have to be cost-effective and flexible. It's not an easy thing to achieve, but that's exactly why companies that are in the transport business are turning to the newest technologies and strategies. We've talked to some of them and a lot of things that we've heard have surprised us.
Cloud-based systems
Definitely one of the biggest smart transport trends in 2020 is the adaptation of cloud-based systems. These platforms force a software-as-service model. This trend is very desirable for companies, as opportunities for their scalability and innovative digital resources usage are endless.
In simpler words, it allows higher profits and exceeds the common returns of any other system. This is because the whole idea of it is to eliminate the human factor in transportation from the equation. And that is something that we can expect to see this year as logistics in times of crisis have proven to be a very difficult thing to operate.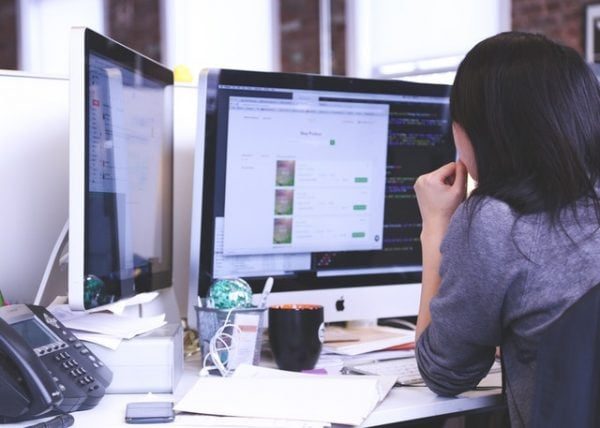 Cloud-based systems offer higher earnings and higher returns, so expect to see them more and more.
Frictionless travel
Now, this isn't exactly a new trend – this kind of travel has been around for years. However, these days, it has become a necessity to make travel as smooth and hassle-free as possible. And that's why we see so much investing in mobility-as-service.
On the other hand, since there are so many new trends emerging every day, this seems to be drifting towards integrated travel and transportation. The biggest problems here are the optimization of infrastructure, and of course, the creation of hubs for multimodal transportation.
So, although this is a trend that should be watched very closely this year, it won't be in operation that soon.
Visibility and GPS tracking
It seems that these days e-commerce, logistics, and retail companies are all focused on increased visibility and trackability options. One of the transport companies that helped us with getting this article together is zenithmoving.com, and they told us that in 2020 they're trying to implement new tracking technologies into their fleet. Also, many companies in their proximity are doing the same. Therefore, this certainly can be treated as a rising trend.
Another thing that we can expect to see more and more is anti-theft GPS. Not only for the vehicles, but for each individual item in transport. This will provide customers with extra security and it will help with avoiding losses across the board.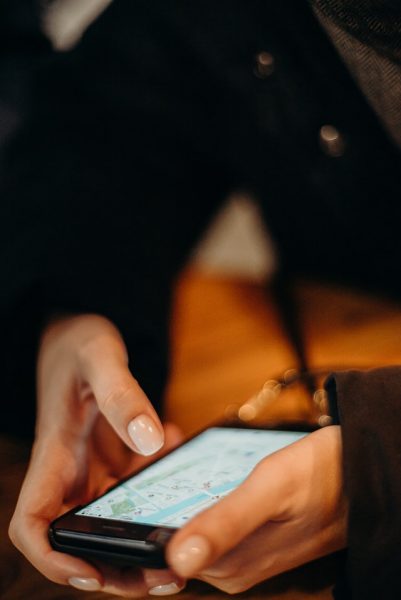 Advanced visibility and GPS tracking are the smart transport trends for 2020 that we're the gladdest to see.
Self-driving trucks
Now, we know that it may seem like we're entering a territory that is reserved for sci-fi movies, but these things aren't as far in the future as you might think. Yes, the self-driving technology still needs to overcome certain obstacles, no one denies that. But, it definitely is one of the smart transport trends for 2020.
So, although you probably won't be able to buy a self-driving truck this year, you can equip your vehicles with self-navigating systems. These little pieces of art learn from real drivers, and with them, you will be bringing self-driving models closer to use.
When it comes to the question of why you would want an artificial intelligence operating vehicle, the answers are numerous. In general:
AI-operated trucks can correctly evaluate the conditions on the road and make the best decisions based on that information.
They can share the learned information so the experiences of each vehicle will make all of them smarter.
With them, you won't be needing tricks to make your trip more sustainable anymore.
All of this means that in the long term these vehicles will become better drivers than humans.
Address deliveries
One thing that E-commerce businesses have led to is an increased demand for address deliveries. People have learned that they can get anything they need at their doorstep and you can't take that away from them now. You simply have to provide a better service every year just to stay competitive.
And that's exactly why we see more and more heavy trucking businesses adding a fleet of small trucks and vans. These are here to help them conquer an even bigger piece of the market. So, optimization for the last mile deliveries is something that is very prominent as a transportation trend in 2020.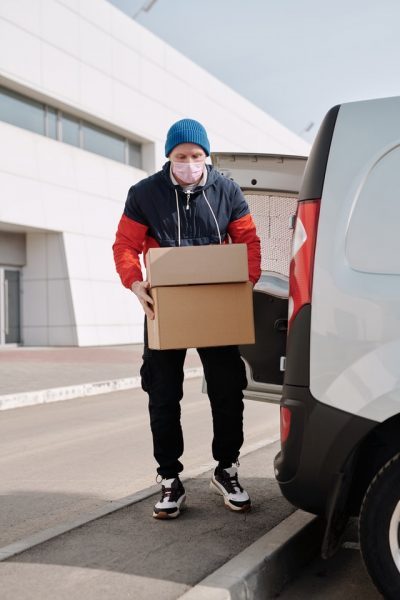 If you want to stay competitive in the transport business in 2020, you have to offer address delivery.
Drone deliveries
This is another trend that we've known about for years that's making an entrance these days. It's taking last-mile delivery one step higher, quite literally. What's amazing about this is that some companies are already doing it. Amazon started its version of the program back in 2016 when they made the first drone delivery. After their success, many other big-name companies started investing in drone delivery, all with the idea of it becoming more cost-effective.
In the era of COVID-19, this kind of delivery reached its highest peak so far as it's probably the most attractive way of contactless delivery. This motivated even more companies to invest, so we can expect to see lots of circular landing strips for drones popping up in the next few months.
Conclusion
With the rising costs of operating, many transportation companies are starting to apply new technologies and strategies to improve their efficiency. Still, it would be better if the number of companies that embrace smart transport trends for 2020 was even higher at the end of the year. Look ahead, don't be afraid of innovation, and your business will benefit.