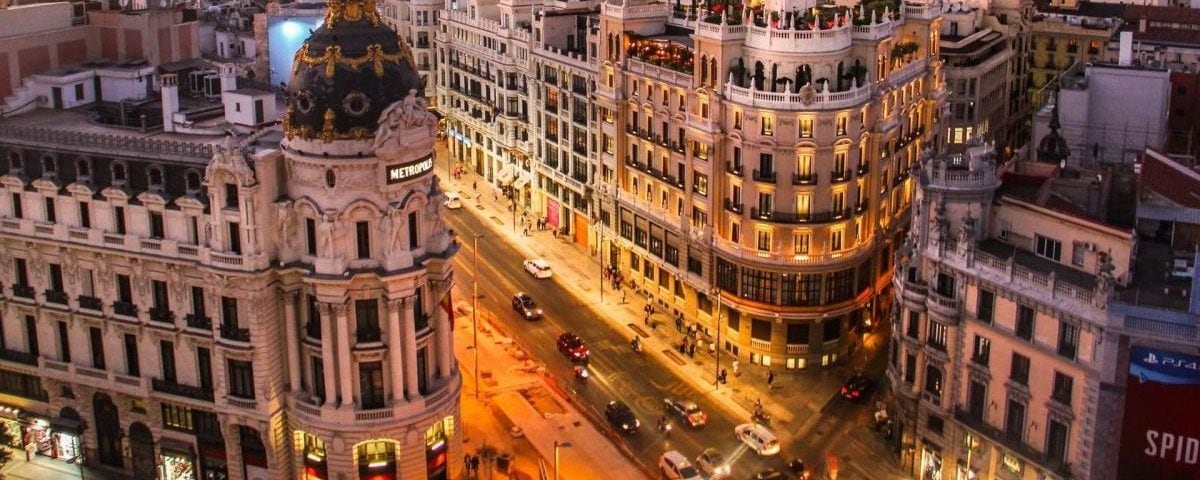 Each of us has projects that are akin to our own little critters. I won't go so far as to call them children, though it wouldn't be entirely unreasonable to do so. We see them being born and growing up, and we strive to provide them with what they need to support themselves. They even have some of our DNA and even some of our very lives. A few days ago, I heard a story that seemed crazy at first. But as I listened, it slowly took the form of an odd little critter in my head – my odd little critter.
The tale was about how a city could become humanized by resembling something human. It has a heart, a head, lungs… This united my passion for the city of Madrid and my love for my profession. The story began with the head, where all the ideas emerged and were put into action. But I'll actually start with the heart and the soul, as what we really remember is what we feel.
This is how my homage to Madrid, my odd little critter, would begin, through the projects I've worked on.
The heart of Madrid: Plaza Mayor
To me, it's clear where Madrid's heart lies, and anyone who knows me knows that the answer is Plaza Mayor. It's the center of the capital, but it would also be the heart of my dear critter. While working on this project that captured my own heart, my own feelings about my profession grew stronger. I experienced and felt my work with markedly different sensitivity and responsibility. There's a piece of my heart in this square.
I have many memories of this project before, during, and after it was done. Memories of the people there, now friends; the team who worked on it. Every one of its walls, slates, stones, and corners, and how every single one of us (not only Ferrovial) who were fortunate enough to work on it put our hearts into restoring the Plaza to its full splendor. And there is no doubt in my mind that it is a strong, healthy heart. One that will happily last a lifetime.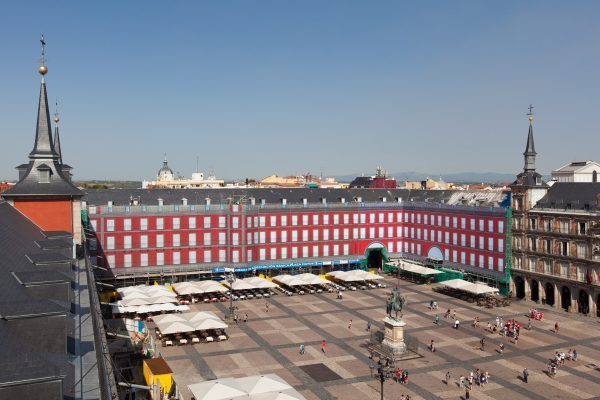 The Beti Jai fronton – the hidden soul
And the soul of Madrid? The soul would be, if I may, "my" Beti Jai. Like the soul, this building can't be seen by the human eye. It was hidden, yet it was part of the essence and the history of Madrid. It was an old, abandoned fronton built in 1894, and it was close to vanishing. We put our soul into it, and it has given so much in return! The Beti Jai has always had a lot of soul and always will. Its walls hold stories of fronton, architecture, heritage, engineering, struggle, and souls regained. It is home to that immaterial element, the essence of a city that brings together and welcomes cultures right in its most traditional district in Chamberí as one of its unmistakable features.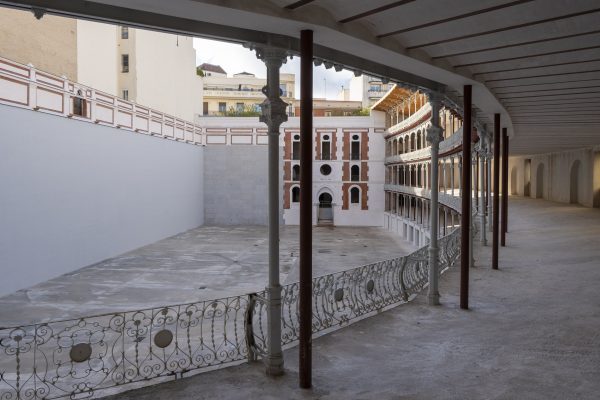 Wisdom on the shelves of the Biblioteca de las Escuelas Pías
Let's get back to the head. It thinks, learns, and remembers. It's where everything learned and experienced is stored. I can't think of a more appropriate spot than a library. And one special library comes to mind, one that also holds great memories between its walls: the Biblioteca de las Escuelas Pías de San Fernando. This spectacular library is home to a wonderful project by architect Jose Ignacio Linazasoro. Here is where we keep so much wisdom and learning we've picked up along the way.
The library has many stories to tell: it was the Escuelas Pías de San Fernando church in Lavapiés. Thousands of neighborhood children studied there before the start of the Spanish Civil War. On the first day of the war, it was bombed and practically demolished. Only ruins of the church that now houses the National Distance Education University's library survived. This is the mind of Madrid, constantly learning from experience over the years. Above all, that mind remains open.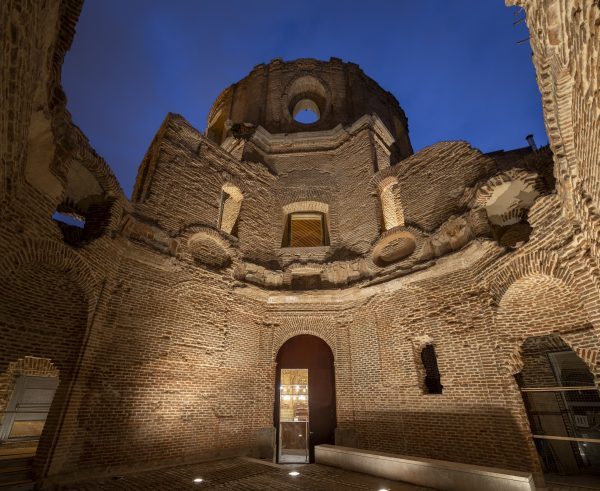 What would be Madrid's lungs? Retiro Park
There's nothing more important for life than getting a breath of fresh air. What would be the lungs? It would undoubtedly be the work done in the location of the city's own lungs: the historic Retiro Park. It was built in the 17th century for royalty. It houses architectural gems such as the Glass Palace and the Royal Astronomical Observatory.
These two separate sites are both in Retiro Park. These projects were carried out a few years ago. One was in the dressing rooms of El Retiro's gardens, and another was in the Cecilio Rodríguez gardens pavilion. These were to build spaces where people could get some air and breathe easier. I remember that there were onlookers as curious and unusual as peacocks and the sculpture of the Fallen Angel that welcomed us each day.
It is surprising how places from your childhood, familiar from taking walks, going on rowboats, and the book fair, can suddenly become a part of your day to day work. This makes you look at them differently, rediscovering them and making them even more familiar. Through the years, my work has allowed me to discover the lives hidden in this busy, bustling city. I've learned to look around and let myself be carried away by its endless stories.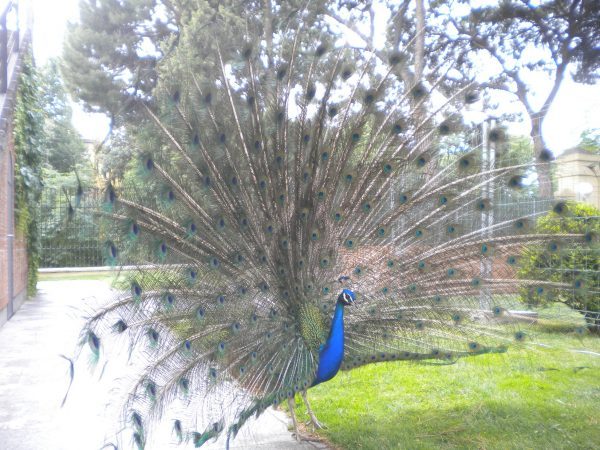 The legs and arms: the Escuela Mayor de Danza dance academy
We've reached the extremities. The legs would undoubtedly be the Escuela Mayor de Danza. This building, where I'd been a student a few years before, is located in the heart of the Rastro on c/ Ribera de Curtidores. It was opened in 1935 as the Mayor's Office, a first-aid post, and a court. After going through several uses, it became the headquarters of Madrid's now-defunct classical ballet and later the school of dance.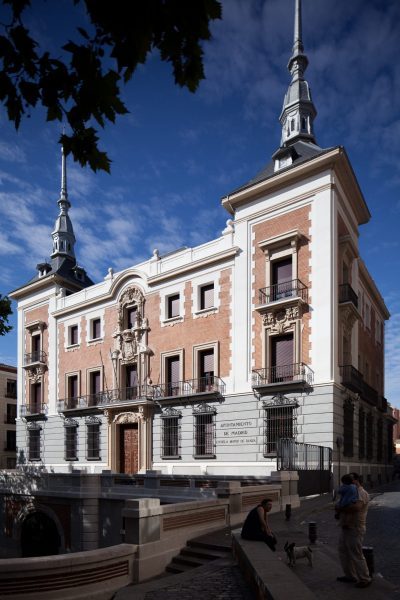 This project would also be part of the upper extremities, the arms and hands that can wrap you in a friendly embrace and offer help to those who need it. The back of the building was home to the Mensajeros de la Paz (Messengers of Peace) senior center.
The common denominator among the projects was the people who experience and enjoy them, but some are home to uses that make you feel a particular closeness. This is one of them. I'll also add the Casino de la Reina, a center for immigrants a few streets over. The Madrid City Council gave this building to Queen Bárbara de Braganza for her recreation and enjoyment. Today, it offers great social work in the neighborhood.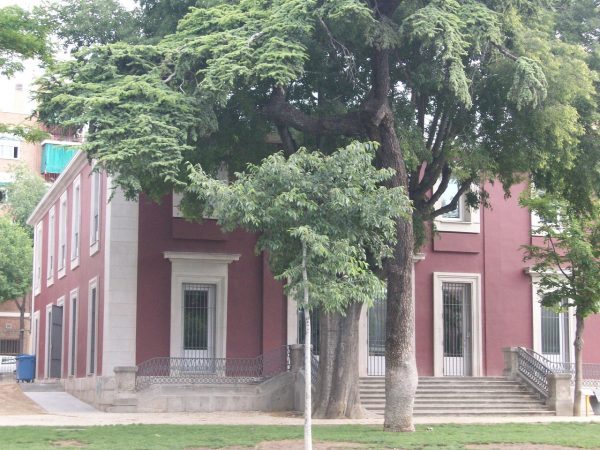 My colleagues who make it all possible and bring it to life
I know full well who brings life to this odd critter of mine, the impulses that permeate cells like an electrical current. It's the people who have worked on each of these projects. My colleagues on the front line leave their stamp on each and every one of them. They work through problems and setbacks every day so that the projects can come to fruition. Architects, surveyors, engineers… management who works with us to bring each project into the world. The people who live and enjoy the building and its surroundings, neighbors, and friends.
A building without life, without humanity, doesn't make any sense. It loses its essence and dies. In this creative life-bringing process that I dreamed up, I want to believe that my work sustains and gives life to these buildings. In them, we halted the passage of time and started the clock again.
What I do know is that each of these projects – and many more – have a very important place in my life. The very history of Madrid is part of it.