Highway 407 ETR stretches 108 km across the Greater Toronto Area in Ontario, Canada from Burlington in the west to Pickering in the east. Around 14 million people live within the region and Highway 407 ETR helps move a lot of them from A to B. 
407 ETR has been around since 1999 when we became a concession company and innovation has always been part of our story. After all, we are the world's first all-electronic, open access toll highway.  
I'm in my 14th year working at 407 ETR and part of my job is to manage its 7 million square meters of concrete and asphalt pavement. The team is currently spearheading an aggressive rehabilitation program on the road.   
A passion for pavement 
Toronto is renowned for its four seasons of weather but the extreme temperature fluctuations with cold harsh winters and summer heatwaves can wreak havoc on concrete and asphalt roads. Road surfaces can crumble from expanding and contracting over time, creating pot holes on regional roads – which are problematic for drivers and their vehicles. Thankfully, we do not experience too much of this on Highway 407 ETR and that's in large part due to the Highway Operations team and our proactive maintenance strategy.  
At 407 ETR, we pride ourselves on keeping our highway in pristine condition by having a very smooth driving experience for our customers all year round. It's really what sets our highway apart from others. We have long-term plans to enhance the lifecycle of our pavements, but where possible, we try to avoid major reconstruction work and its disruption to drivers. 
Going with the Flow (of Traffic)
The original 60km section of Highway 407 ETR was paved with concrete and is now about 24 years old. Although concrete has a longer life than asphalt, it's more expensive and difficult to maintain.  
I've probably overseen the removal of about 5,000 concrete panels since I started – that's about 300-400 panels a year. It's pretty challenging to ensure customers are not impacted, but we try to do as much of the work as possible in stealth mode.  
To minimize disruption to our customers, we schedule maintenance over the weekend or overnight when traffic is lighter. We will close lanes, take out all the concrete on a Friday night, pour in the new concrete on Saturday morning and have the highway fully open for our customers again by Sunday afternoon. 
Diamond-blades are a paver's best friend
One of the other ways we enhance the lifecycle of our concrete pavement is to rehabilitate its surface texture. We use diamond-blade grinders on the concrete, which enhance the profile and friction of the pavement. We groove it to improve the drainage and reduce the potential for hydroplaning.   
We cool the diamond blades with water as we grind and this process produces a concrete grinding slurry residue – a mix of 40% water and 60% product (concrete, sand and cement) – which we have to treat and handle according to safety and environmental guidelines.  
We vacuum it off the road and put it in sediment ponds to settle and allow the water to evaporate. Then we use a bulldozer to strip the topsoil from the side of the highway and push it to one side. Then we use the shapeable, silty residue to build aesthetic noise berms – with a little rolling we can create gentle slopes. The topsoil goes back on top and we put on a hydro seed and mulch. The plan is to plant a suitable species of trees on top too: that's a work in progress. 
Innovative recycling of concrete residue enhancing neighborhoods along the highway and keeping waste out of landfill
It was in 2019 when we first approached Ontario's Ministry of Environment, Conservation and Parks about conducting benchmark testing and pilots on how to handle this concrete grinding residue better.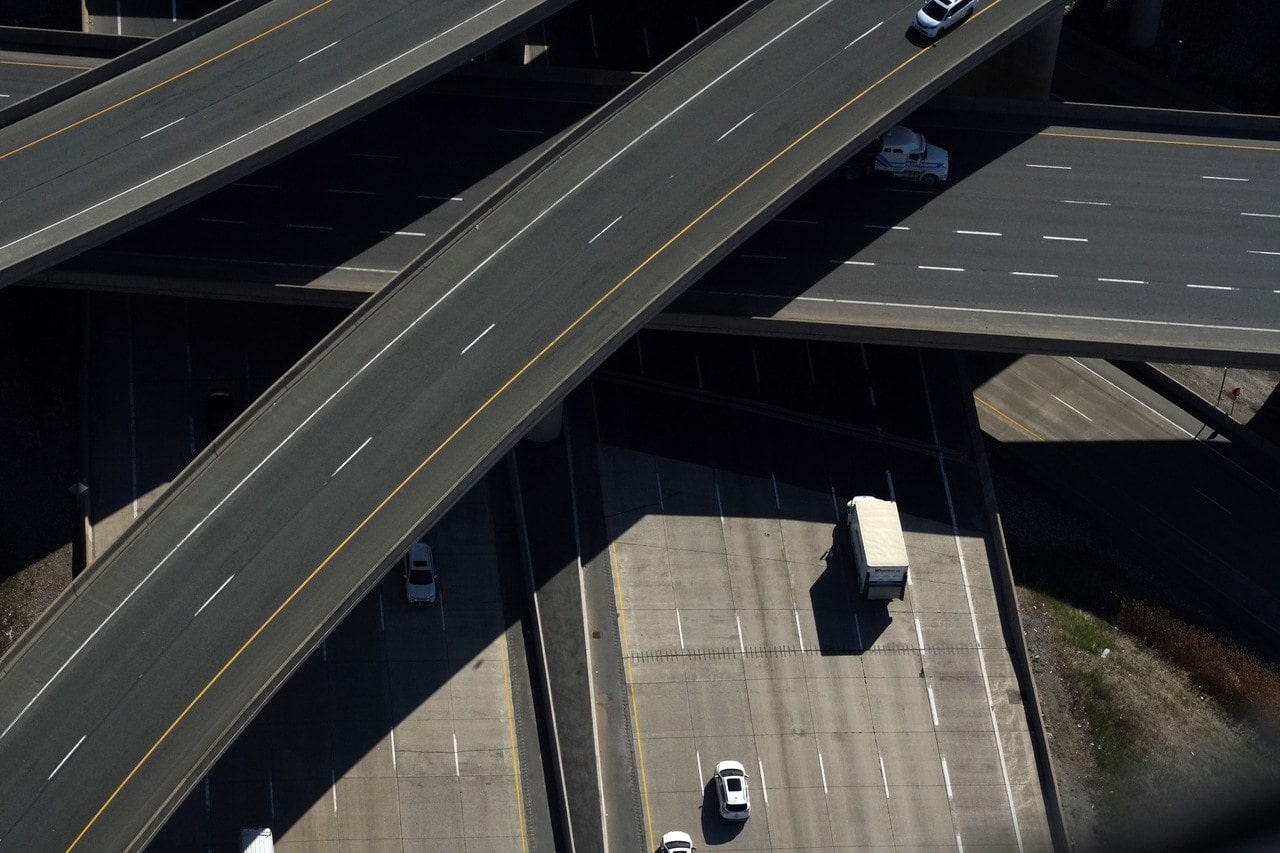 Concrete grinding residue is classified as a waste product and there are strong regulations on how it should be handled. We needed to do a lot of research and hired an environmental consultant to help us develop a system to manage the material more efficiently from both a cost perspective and an environmental perspective. We were able to think outside of the box to come up with a solution that satisfied environmental requirements and we now have permits to handle this material differently and build berms or hillocks along the highway.  
The berms dampen noise and improve the sight-lines for our neighbors who live close to the highway. They make the road look better for our customers too. We are diverting about 3,000 metric tonnes of this material from landfill every year.  
As well as reducing our carbon footprint and emissions, it has also helped us cut our costs. Other methods require a lot of handling, drying the material, separating the water from solids using polymer flocculants. It can be very expensive and cumbersome and is not very environmentally friendly due to trucking and having to handle multiple times.  
This is just one of the proactive things we are doing in highway operations to help the environment and it's an initiative that I'm very proud of. 
At the end of the day, highway operations is all about pride of ownership. I know the road like my own back yard and I look after it in that way too. It's a beautiful highway and the fact that most drivers really cannot tell it was built in 1996 speaks to how well it's maintained.