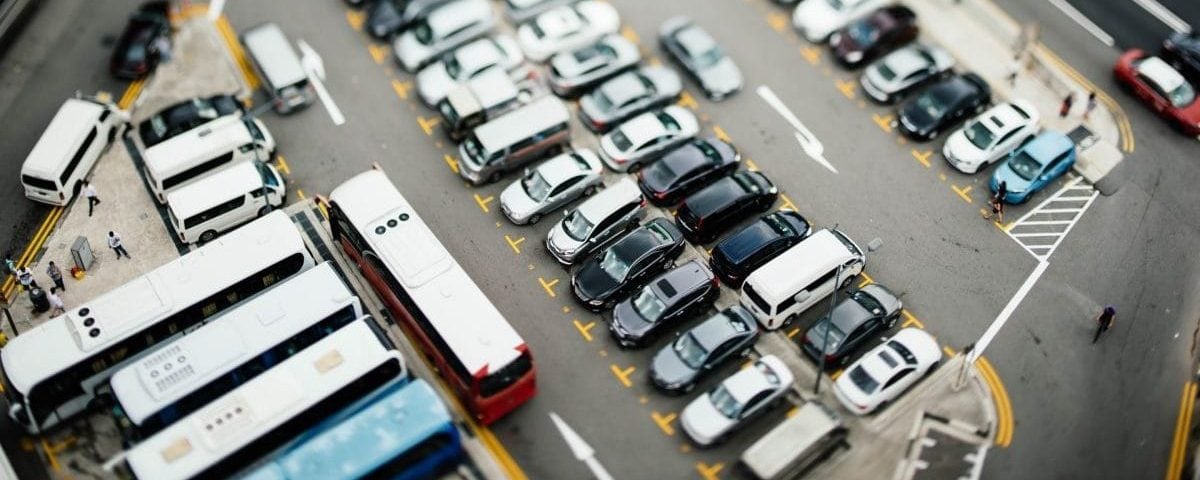 We're no longer simply driving our own cars into the city and parking up to run our errands. Instead, at the tap of a button we can hail a taxi to drive us around, we can find a shared car parked somewhere nearby and rent it for a while, we can order every product imaginable and have it on our doorstep within a couple of hours. These shared services are convenient for us as customers, but they are posing new challenges for cities trying to control traffic and the environmental impact of vehicles on their roads.
What have cities been doing so far?
There are various approaches a city can take to try and control congestion and emissions. Many cities have invested in improving their public transport systems in order to encourage people to choose them over their private vehicles. Furthermore, cities may increase the price of parking which could further deter people from using their cars and instead use their local, new and improved, metro or bus.
Some cities have created Low Emissions Zones – for example Madrid Central – that only permits residents and low emission vehicles to enter the city center. Other cities, like London and Stockholm, introduced a congestion charge: a fixed fee that a driver pays in order to enter the city. As this fee is often more expensive than public transport and doesn't include the cost of parking, the idea is to encourage drivers to leave their cars at home.
What are the problems with these methods?
These traditional methods aren't quite enough to compete with our ever-changing ways of moving. For example, ride-hailing and delivery companies don't actually park up in cities, they continuously circulate. This means they continue to add to the traffic, just stopping briefly to pick up and drop off their passengers or stop for a short amount of time to manage deliveries.
An increase in parking prices most likely wouldn't affect them. On a similar note, many of these services now use electric cars or motorbikes meaning they are permitted to enter and freely travel around the low emission zones. This is a positive change in terms of reducing pollution, but it doesn't reduce the traffic on the city roads.
As we reflect on the changes we see on city roads, we want to help create new and better ways to control movement, pollution and congestion. The current systems simply aren't as effective as they need to be and they will likely lead to a future that's more chaotic with less livable cities.  
What solutions can we offer?
Ferrovial has been working over the past couple of years with the MIT to understand in detail the implications and limitations of these traditional approaches and identify more effective alternatives to reduce traffic congestion and emissions. This joint research – conducted through an MIT-proprietary software capable to reproduce travelers' decisions under different scenarios – showed that simply imposing traffic restrictions on some vehicles does not provide any incentive towards travelling in lower congestion periods nor to optimize delivery operations.  
It's time to remodel these systems into ones that are fairer and more sustainable and introduce some new, updated ways to manage the challenges we face on our roads. Technology is a useful resource. Offering online resources that have all the necessary information regarding transport options and parking will allow users to stay connected and choose the best and most comfortable means of transport for their journey.  
Changing the way motorists pay for the use of city streets is another important step to take. Instead of paying a fee per hour to park regardless of the type of use and parking availability, parking fees could be automatically adjusted based on real-time demand. Additionally, drivers should be provided with real-time information on on-street parking availability to avoid running unnecessary kilometers looking for a parking area. 
In the medium term, a more efficient system could even include payments based on how long a vehicle circulates rather than on parking duration only. Our research shows that a soft charge in city cores based on the distance travelled would indeed introduce the right incentives towards a more sustainable mobility, more use of public transport and prevent vehicles from driving around the city instead of parking in a designated zone.  
What are the challenges we'll face?
To rely on technology to support these changes means we have to face the issues that come alongside it. In a digital world without barriers, a proper enforcement mechanism that checks who is not following the rules, will be key to its success., It's important that we have legislation in place to be able to actively control traffic while respecting drivers privacy. Finally, like all changes, there is the challenge of public acceptance. How will the public respond to these new systems? Hopefully, well. The experience in other countries shows that after initial controversy expected with any major change, the perception of these programs and the results they create is very favorable and most prefer to keep them in place.
Are we well positioned?
The evidence we collected suggests that to solve urban congestion and provide a fairer and sustainable mobility, we should change the way to charge for parking and moving within our cities' scarce urban space – leveraging on technology and advanced data analytics. 
The combination of traffic management skills through dynamic pricing – gathered by operating Managed Lanes in the US – with the ability to develop digital mobility solutions such as the App-based tolling platform Satelise and the Maas Global and Zity mobility services, put Ferrovial in a great position to support cities in implementing such innovative solutions.