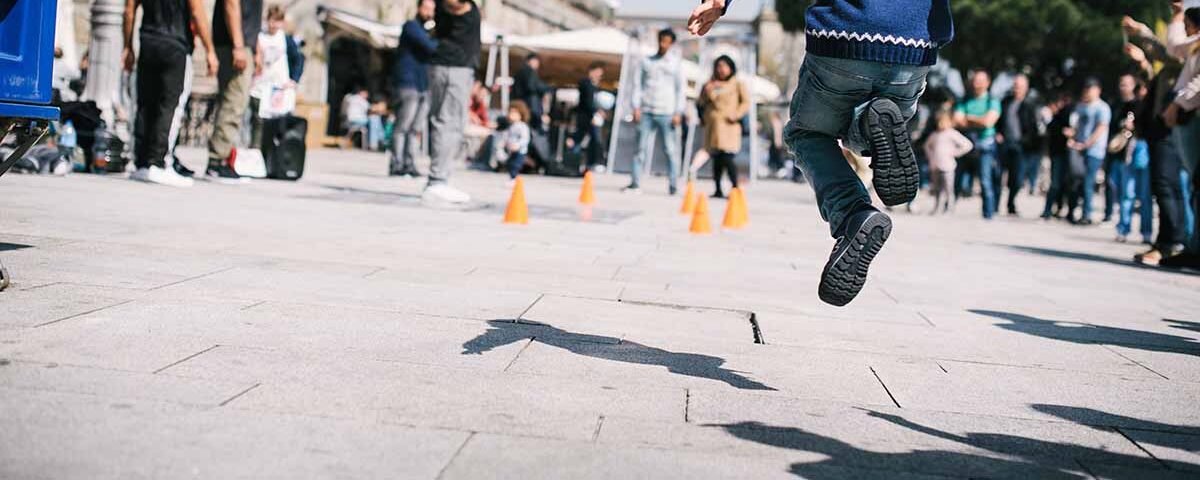 Once upon a time, there was a village where children came together to make decisions. They became mayors and councilors, occupied the roles normally reserved for adults, and took part in the opportunity to make decisions. For them, it was all another game. In other words, it was pretty important.
From that experience, The City of Children was born, a project committed to putting kids at the heart of the city and including them when thinking about solutions for urban environments. The result is greener, more inclusive places with fewer cars and much more space to enjoy.
Listening to children
In May 1991, the city of Fano on the Italian Adriatic coast observed a week dedicated to kids. To organize it, the city council worked with Francesco Tonucci, a local cartoonist and educational psychologist known in Italy for defending childhood values.
Throughout that week, the children had the opportunity to participate in the city's political life. They attended conferences and gave their opinions on topics that no one would normally ask them about. On the last day, traffic was cut off in several streets so that children (and adults) could play without cars taking up that space.
The results were so interesting that the Fano city council decided to hold the event again. However, Francesco Tonucci added one condition: it shouldn't just be a one-time affair; it should become part of everyday life in Fano. The initiative grew and eventually became known as The City of Children.
Some 31 years after that first experience in Fano, more than 200 cities in Europe, Latin America, and Asia (including Pontevedra and Huesca in Spain, San Giorgio a Cremano in Italy, and Lima in Peru) have adopted some of the principles of the City of Children.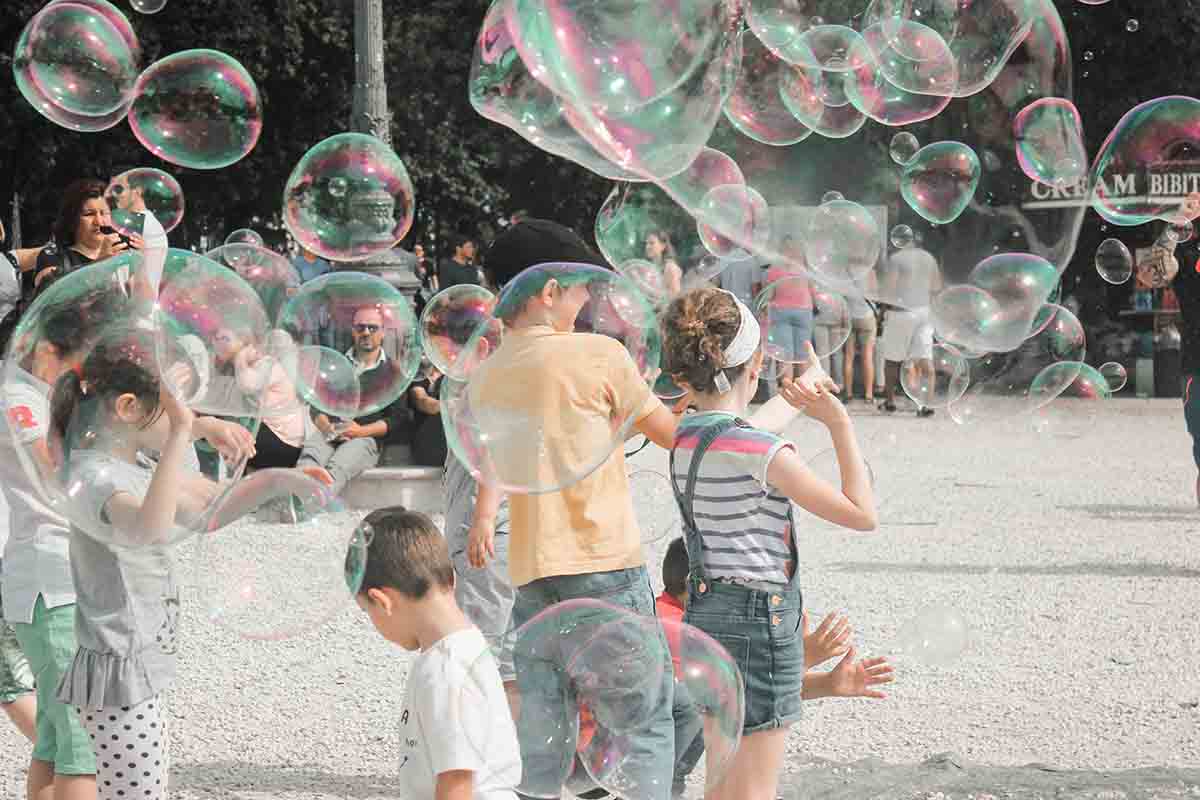 Children playing in Rome (Italy). Eleonora (Unsplash).
One of the core principles of the project's philosophy is based on children's rights to participate in their city government and their environment. What do they like about what they see? What do they have, and what do they need? Listening to children helps decision-making be based on different points of view.
The second of those principles has to do with children's rights to have their own spaces. This has much to do with how cities are organized.
Fewer cars and more sidewalks
According to Francesco Tonucci, after World War II, many European cities were rebuilt only considering the needs of one kind of citizen: working adults. This only includes the people who drive off in the morning and return in the afternoon or even at night. For this type of resident, it is more useful to have space for private vehicles than for walking.
"We adults have come up with a city for ourselves," Tonucci points out. The city of children takes a look at this model designed for drivers and affirms the right of little ones to move about with autonomy and to have their own spaces (beyond playgrounds).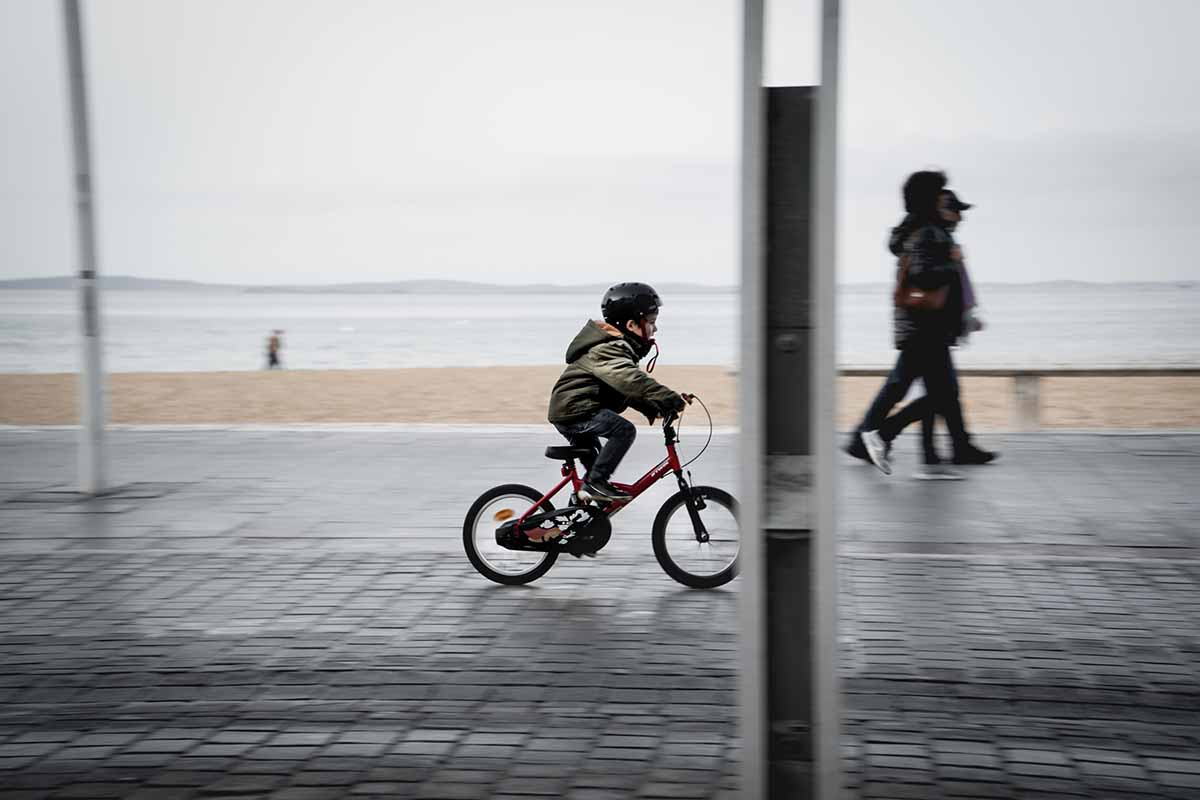 Child on a bicycle on an urban road. Davyn Ben (Unsplash)
To ensure that children can get around safely by themselves, we must change our priorities and de-emphasize private vehicles. This would include, for instance, widening the sidewalks significantly and reducing driveways and the number of parking spaces on the streets. Another solution is based on creating raised crosswalks so that vehicles have to adapt to pedestrians' level, not the other way around.
In addition to achieving more inclusive and traffic-free cities, these changes can have a significant influence on children's development. As the Italian educational psychologist points out, if children always have to be supervised by adults, their personal autonomy is limited.
By giving them the possibility to get around by themselves and enjoy their space, they regain the opportunity to experience their environment for themselves and to therefore play and to learn. According to Tonucci, playing is one of the most important activities for children's development.
Getting to school
"In our cities, we have accepted changing the order of priorities on many occasions, to choose pedestrians versus cars, neighborhoods versus cities, children versus adults, play versus work," Francesco Tonucci remarks in his book, 'The City of Children.'
By the time this book was published in 2015, various places around the world had already joined the project's network. One of the cities that has transformed the most to give space back to pedestrians and, along with them, to children, is Pontevedra. This Galician city closed many streets in the city center to private vehicles and limited many others to just one unidirectional lane. It also expanded the sidewalks to make more space for urban furniture and pedestrians.
The result has been a drastic reduction in accidents and the creation of numerous social initiatives. For example, there's one that supports children walking to school (alone or accompanied). The so-called Way to School is based on collaboration among parents, volunteers, teachers, neighbors, and the police so that little ones can walk safely and confidently.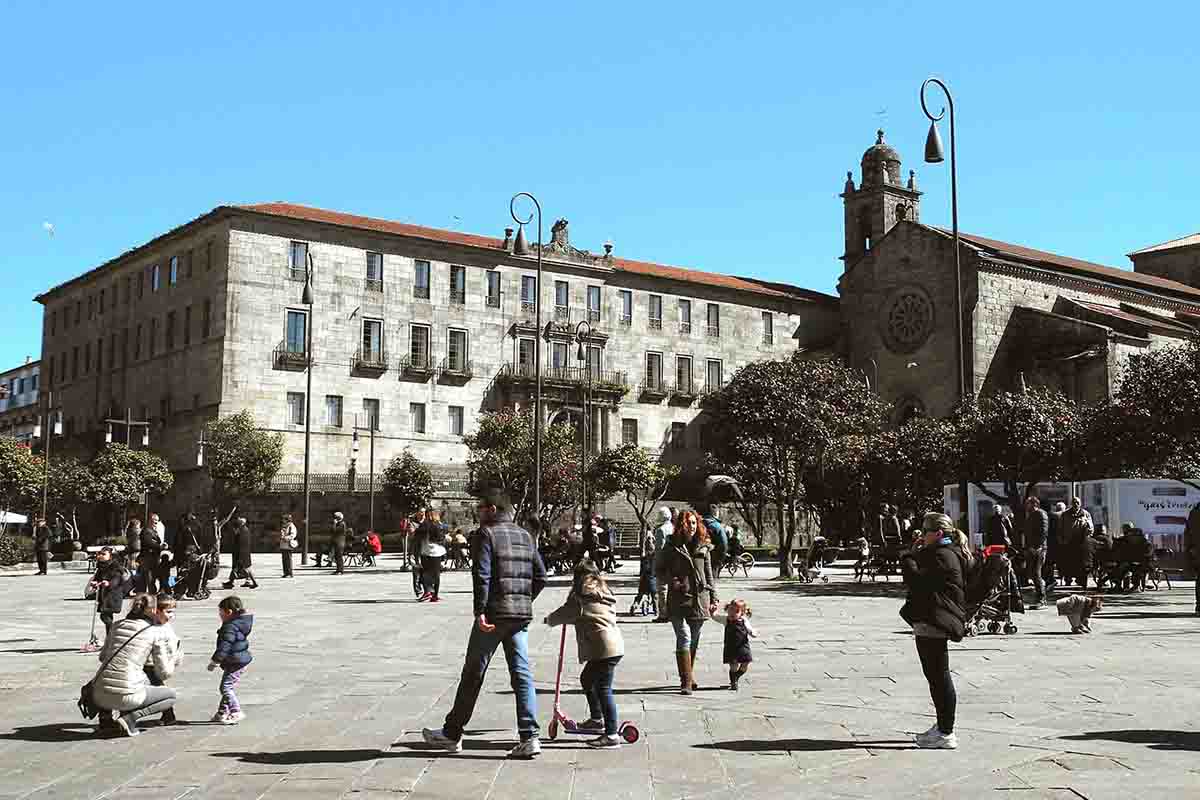 Image of Pontevedra. LBM1948 (Wikimedia Commons)
https://unsplash.com/es/fotos/CYlPykF-qAM
This offers innumerable advantages. "Boys and girls who walk to school alone are generally healthier in physical terms. They show a greater ability to concentrate during classes, develop their sense of direction, reduce the risk of loneliness and isolation, and have a greater sense of responsibility and safety," the city of children's team explains. And the list goes on – these are just some of the many benefits of giving children their rightful share of the city, too.
Main image: Unsplash/Maksym Kaharklytskyi