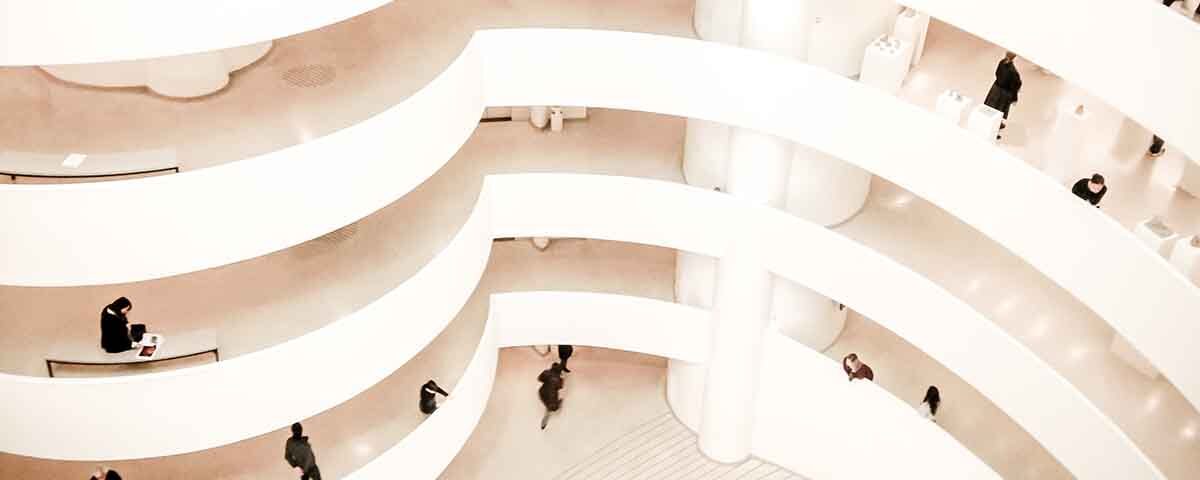 Great museums, stations, airports, schools, and homes. Architecture is the art responsible for designing and erecting buildings while also endowing them with beauty and uniqueness. It's also the science that can transform our cities, making them more humane and livable.
At the end of the 19th century, Antonio Gaudí began to design modernist buildings that were brimming with personality in the city of Barcelona. A century later, architect Anne Lacaton designed plans to erect a new generation of social buildings where savings, sustainability, and beauty prevailed.
International Architecture Day, which falls on the first Monday of October, coincides with the UN's World Habitat Day. To celebrate it, we're continuing our review of the architects who have contributed the most to transforming our environment, the quality of our homes, the images of our cities, and the recent history of architecture.
Antonio Gaudí and Barcelona's modernist stamp
Antonio Gaudí was born in Reus (Catalonia) in 1852 and built much of his work in Barcelona, in the frenetic times of the end of the 19th century and the beginning of the 20th century. He is considered the great exponent of Catalan modernism.
Gaudí's architectural work is characterized by the search for new structural solutions, integrating all kinds of crafts (from ceramics to ironwork and glasswork), nature's influence, and the mix of different shapes, materials, and colors.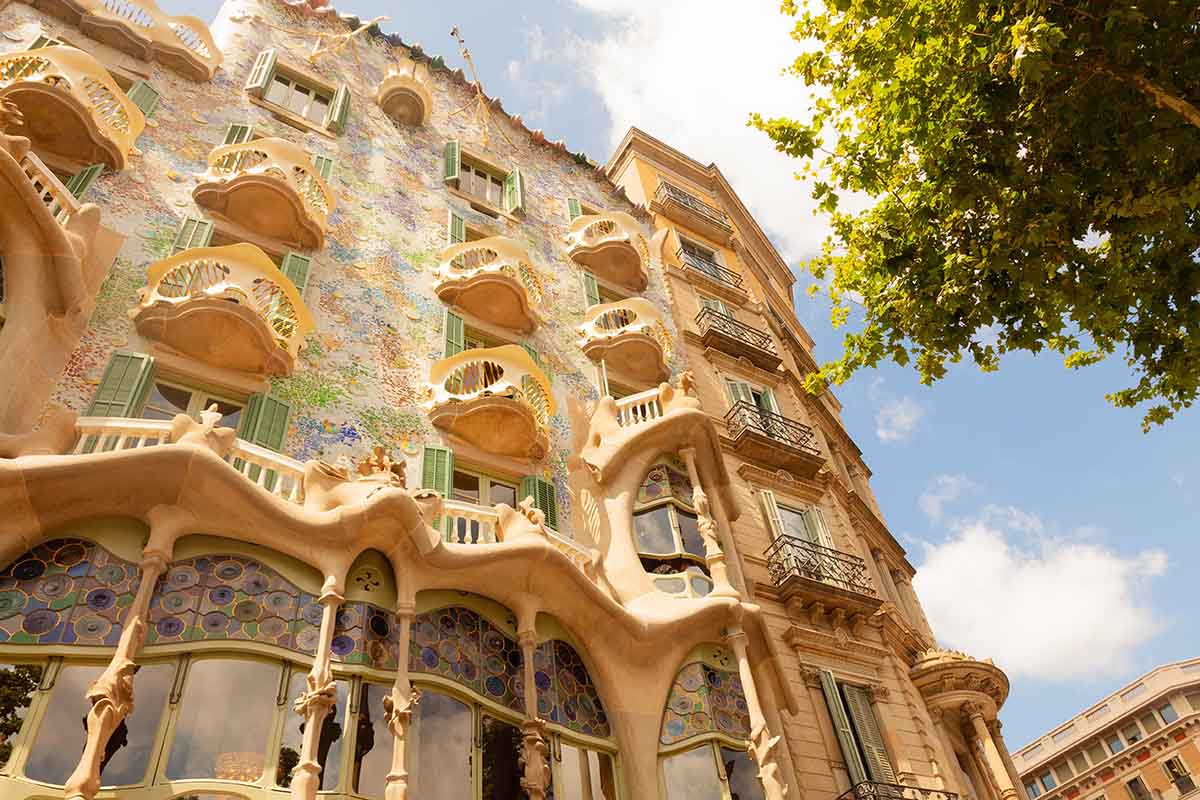 Casa Batlló. Duncan Kidd (Unsplash)
The best way to understand the magnitude of Gaudí's work – and the influence he had on Barcelona – is to take a look at his most influential works: the Sagrada Familia (which is still under construction), Park Güell, Casa Milà, and Casa Batlló. Honestly, though, the entire city bears the stamp of this architect: the street lamps in the Plaza Real, for instance, were designed by Gaudí before he was a well-known artist. His works can also be seen in other cities, such as León, where he built the Casa Botines Museum.
Antonio Gaudí died when he was hit by a tram in 1926; he was 73 years old. His threadbare clothes and unkempt appearance led several people to mistake him for a beggar, leaving him there without helping him.
Frank Lloyd Wright, the model of organic architecture
Frank Lloyd Wright's work is a good example of how architecture can connect with people and contribute to their well-being. Wright was born in 1867 in Wisconsin (United States) and grew up in surroundings that were close to nature. This had a significant influence on his designs and constructions.
Lloyd is considered one of the forerunners of modern architecture, as well as the so-called organic architecture. This is based on the idea that structures should be in harmony with their natural environment and support the well-being of those who use them. These principles can be seen in many of his works, which open up interior spaces and connect them with the outside.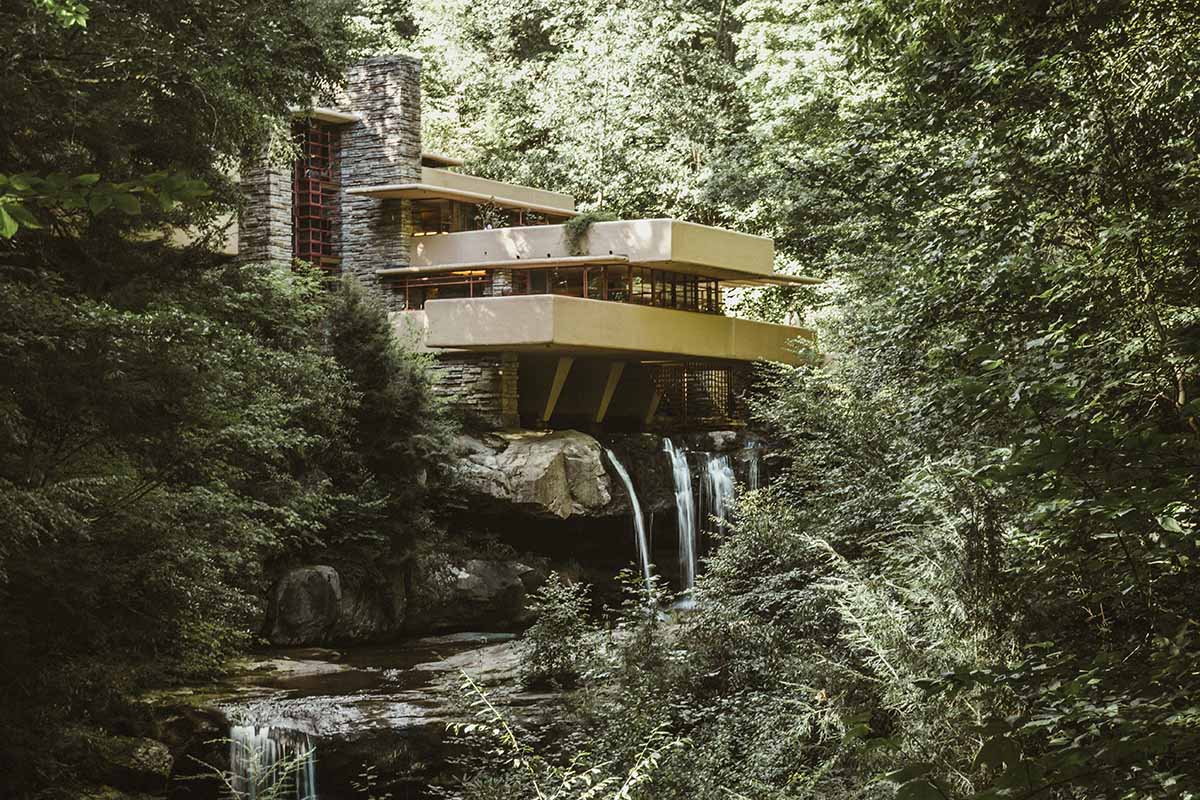 Fallingwater. Kirk Thornton (Unsplash)
Among his most interesting works are Fallingwater, the Guggenheim Museum in New York, Unity Temple in Oak Park, the Frederick C. Robie house in Chicago, and the Taliesin West house in Scottsdale. All of these were declared World Heritage Sites by UNESCO.
Jørn Utzon and sculptural forms
Jørn Utzon was born in 1918 in Copenhagen (Denmark) and grew up in Aalborg, a small town in the north of the country where his father worked as a naval architect. His father's influence, as well as that of his uncle, a sculptor, led the young Utzon to be interested in both disciplines. He joined the Royal Danish Academy of Fine Arts and later moved to Finland to work in Alvar Aalto's architectural studio.
Utzon is known above all for the Sydney Opera House. This project posed significant structural challenges due to the shape of its vaults. The rest of his work is concentrated almost entirely in Denmark: the Fredensborg Housing Estate, the Bagsvaerd Church, and the Skagen Odde Nature Center are particularly noteworthy.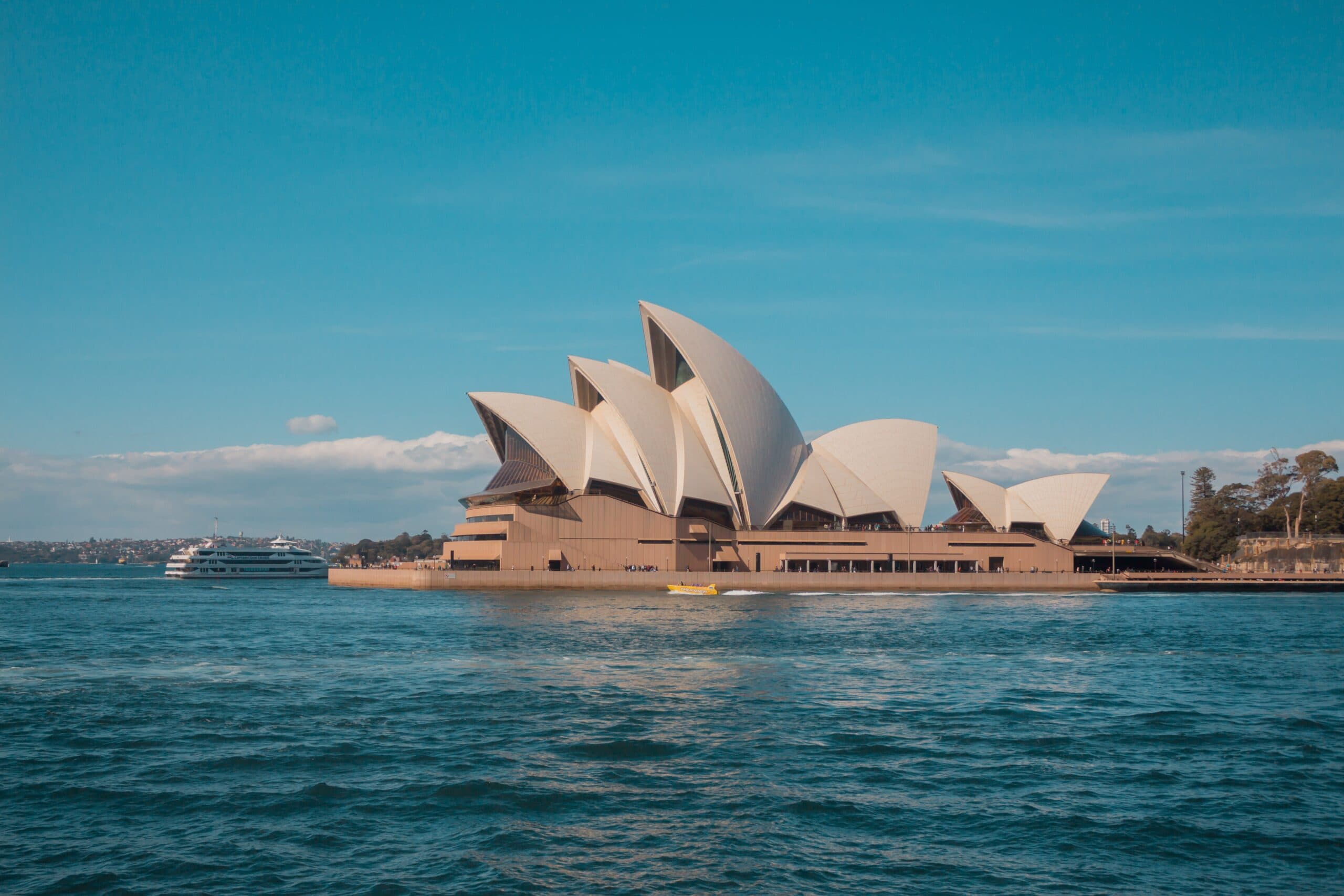 Sydney Opera House. Ian Lee (Unsplash)
His Kingo Houses, located in Helsingør, are a good example of how architecture can improve livability and people's quality of life. "The Kingo Houses in Helsingør are sixty-three L-shaped houses that were built in rows following the contours of the site, providing views for each house and access to sunlight and shelter from the wind. The Kingo Houses are often praised for their combination of simplicity and inventiveness," says the Pritzker Architecture Prize website, an award Utzon won in 2003.
Anne Lacaton and Jean-Philippe Vassal, the sustainable architects
In the 1980s, architect Anne Lacaton (Dordogne, France, 1955) frequently traveled to Niger to visit her partner in life and work, architect Jean-Philippe Vassal (Casablanca, 1954). Both were attracted by the beauty and humility of the country's structures, something that greatly influenced their later work.
"Niger is one of the poorest countries in the world, and the people are so amazing, so generous, they can do almost anything with nothing, they find resources all the time (…). It really was a second architecture school," Vassal noted years later.
In 1987, the two architects created their own studio, and since then, they have designed private and social houses, public buildings, and urban strategies. Their work is always based on social justice and sustainability and a commitment to affordable, environmentally-friendly materials.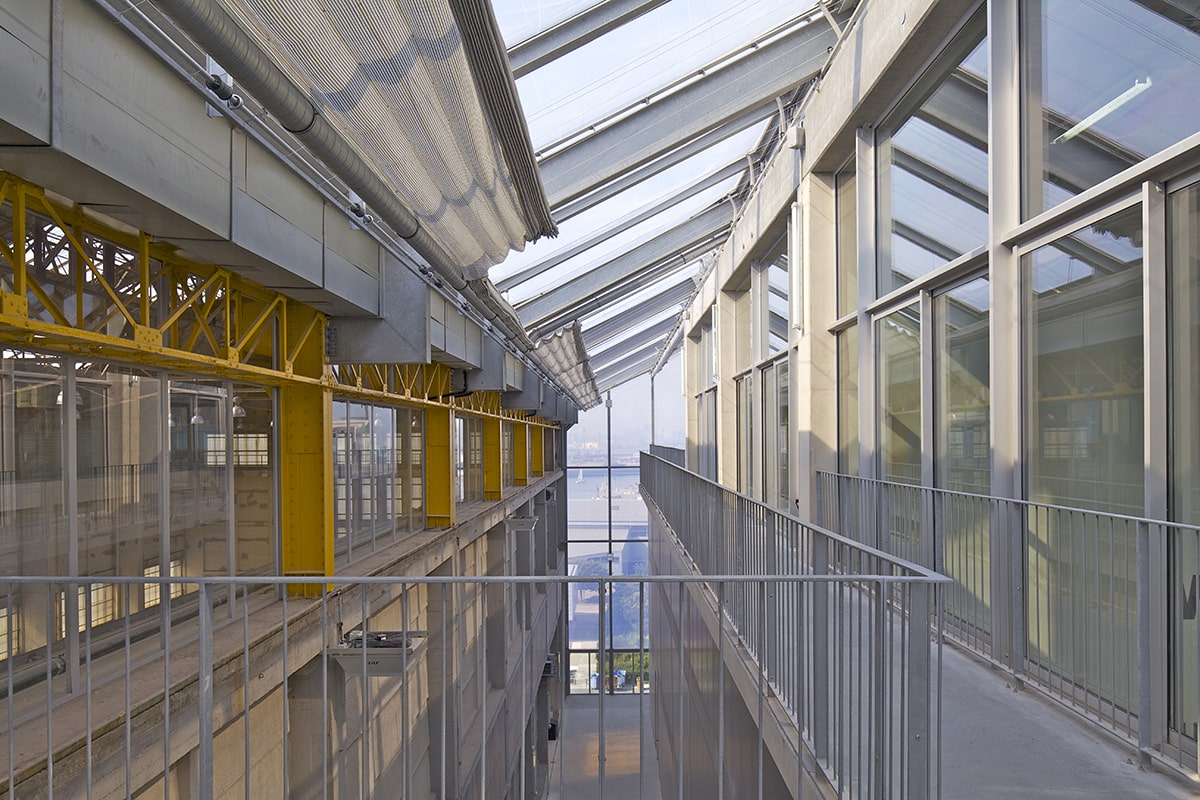 FRAC Nord-Pas de Calais. Philippe Ruault (Pritzer)
Their most notable works include the House of Japanese Culture in Paris, the Latapie House in Floriac, the Saints Archaeological Museum, and the Nantes School of Architecture. The projects that have undoubtedly had the greatest social impact are the many homes they have erected in different parts of France.
Francis Kéré: the transformation of Africa's schools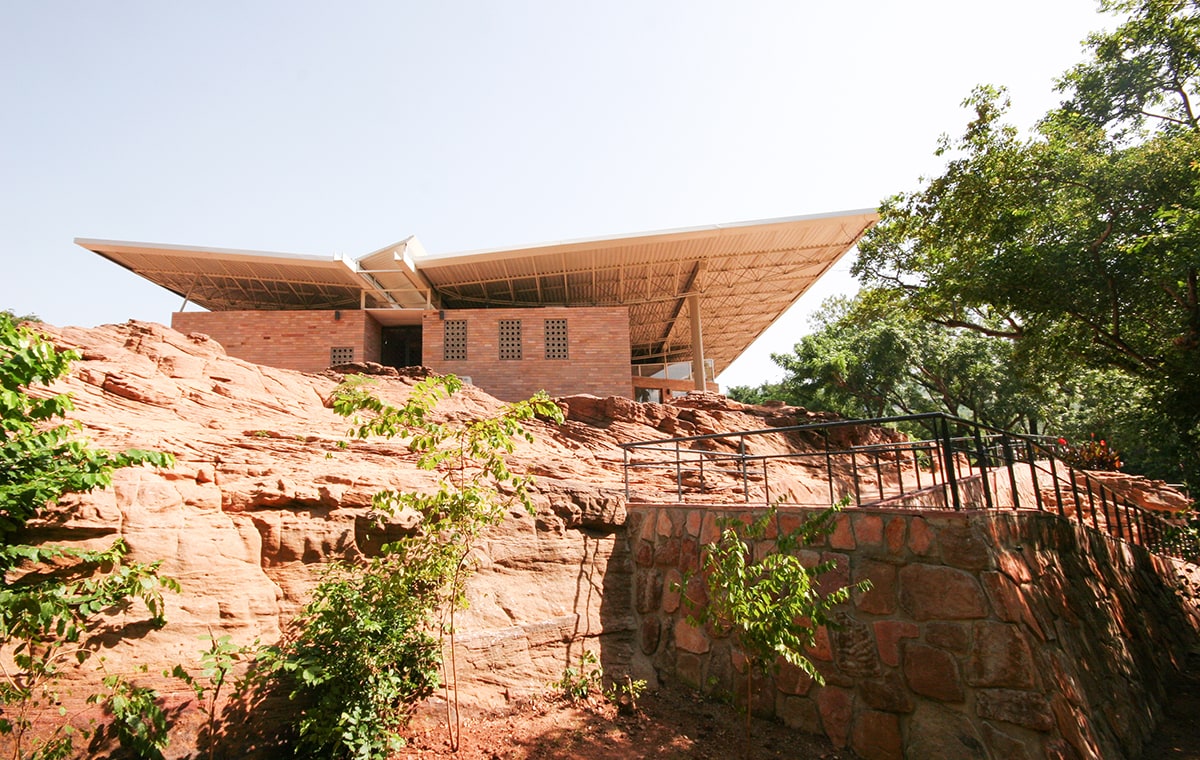 Building designed for the National Park of Mali (Pritzker)
Diébedo Francis Kéré was born in Gando, Burkina Faso, in 1965. He was the first child in his community to go to school. To do so, he had to leave his family and move to the city when he was only seven years old. Years later, thanks to a scholarship, Kéré studied carpentry in Berlin and later enrolled in architecture at the city's technical university.
From there, he began a career that has led him to design buildings for different cities around the world. However, the true heart of his work is in Africa: Kéré started out by building a school for his native village. He used indigenous materials and got help from his own neighbors. More than once, he pointed out that his memories of his first classroom, built with concrete blocks that barely let the sunlight through, led him to design different buildings that could transform the concept of school in his country.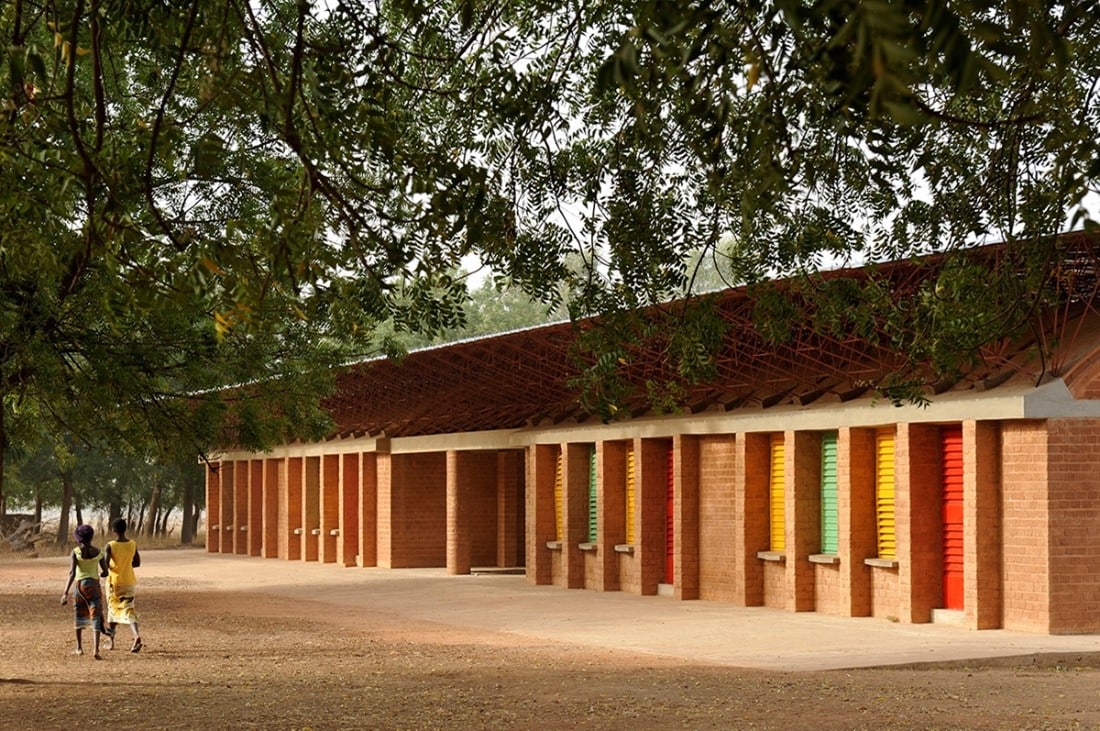 School in Gando, Kéré's hometown. Erik-Jan Owerkerk (Pritzker)
The Gando school was followed by a large number of colleges, libraries, museums, and health centers in Burkina Faso, Mozambique, Uganda, and Kenya. In recent years, Kéré has received multiple awards for his architectural and social work. This year, in 2022, he became the most recent recipient of the Pritzker Prize in architecture.
Main image: Inside the Guggenheim Museum in New York, by Lloyd Wright (Unsplash)