Artificial intelligence
Transverse Innovation to Meet the Challenges of Circular Economy
Circular Economy is a model that is being implemented little by little in numerous sectors and businesses. Innovation is a great ally to this new concept, which accelerates the search for new technological solutions that let us improve current production and consumption processes.
For a while now, we've been talking about the circular economy, and it is here to stay. It's on everyone's lips: public and private administrations, academic circles, and even the rest of society. From the time when we first took on the need for the economic model to evolve and change, and once the initial explosion of workshops, programs, classes, and debates on the subject is over, we must root this concept in reality and delve into what surely won't be an easy task: implementing Circular Economy through applying its principles. The 2030 Agenda for Sustainable Development, the Paris Accord on climate change and the package that circular economy offers set the final goal we have to meet, which is none other than moving toward a more sustainable future and a decarbonized economy.
Even though it's not the only factor that must be considered, innovation is undoubtedly one of the necessary levers for deploying circular economy and achieving the transition to a new model of social, economic, and environmental development. The circular economy is always said to be a transverse, holistic concept, so innovation related to it must be based on the same criteria, as well. Circular economy – innovation is a linked pair.
In general, innovation tends to be thought of as being technological. But at a time of radical, disruptive change like the one we're currently experiencing, we must not lose sight of the fact that innovation must have a wider global reach. It must go beyond that and not be limited just to aspects of tech that, on the other hand, are the least worrying because they are the easiest to develop by applying the laws of science and technology.
In this sense, the following are necessary:
Innovation for developing new business models and relations between different agents that make up the field. The circular economy is a team sport. It's not something that any one person can do. Thus, we must first be aware of the stance that each citizen, agent, business, or administration takes on this circular process. Then, we must look for new forms of collaboration between those previously mentioned parties. Knowing "who is in front of you and who is behind" in the value chain should help us with teamwork, fitting together productive processes in a complementary way and cooperating on the necessary tech to maintain the flow of materials, products and derivatives, water, and energy in a much more efficient way. To do so, innovation must help us create new business models that favor the creation of value between everyone involved (businesses, society, and the market). A clear example of this is ZITY, the new carsharing service launched by Ferrovial Services along with Renault. This model responds to the principle of circular economy that states "service must prevail over property."
Innovation to transform the current legislative framework for linear times through new legislation that is more circular. Currently, most of the applicable field-specific legislation in the environmental field is totally linear and doesn't incorporate "circularity criteria." There are cases where, when businesses try to put circular solutions that have been developed into practice, we find that it is legislation itself that puts up administrative and bureaucratic barriers to innovation and circular economy. For a startup or an innovator, there's nothing more frustrating than their ideas being held up or rejected by an administration or a series of individuals who haven't taken on the complex process of change we're immersed in. This change of mentality is possibly the most complex leap in the entire process, so it requires a significant didactic effort so that legislators first understand and then incorporate these principles.
Innovation to incentivize the search for new tech solutions that enable us to discover, develop, or alter current production and consumption processes. This is where companies feel more secure, since, in large part, they depend on their own development and on the availability of their teams and means to set up and promote disruptive projects that circularize their current products and services or open new opportunities. They just need a favorable framework without administrative barriers so that the solutions they find may get to the market quickly, for example, with regard to safety in the design phase, or re-incorporating derivatives and residue that have reached the end of this phase.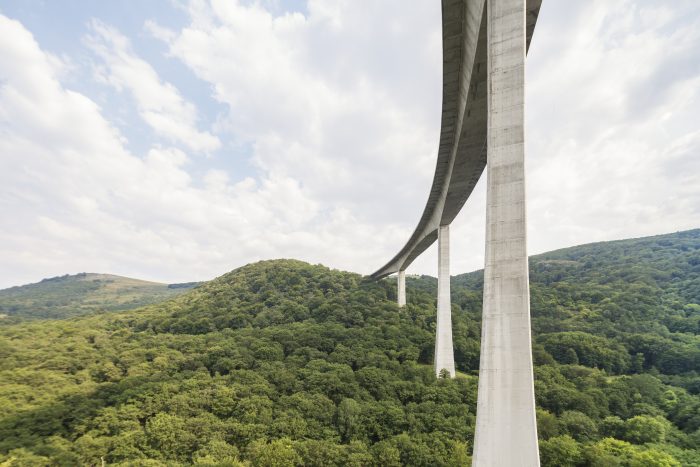 Regarding the role that technological innovation must play for fulfilling waste recycling and recovery goals, we think that the need to fulfill these new and ambitious objectives approved by Brussels and all the measures included in the circular economy package will bring with them a new transformation in the field. As an example, I will highlight some of the most emblematic projects:
Big data and applying data analysis to urban services. With the information stored through sensors installed in bins, the most efficient pick-up routes in cities are updated and calculated, at the same time as they reduce consumption and emissions.
Robotics and artificial intelligence support our innovation strategy, which focuses on taking advantage of and improving our waste treatment plants' performance. This cutting-edge technology allows us to optimize recovery rates and material quality, as well as improve the speed and efficiency of the process. Waste treatment plants are looking more and more like "smart factories" where waste really is a raw material processed to get new materials or objects that must then be put back on the market.
Developing new technological solutions that allow the circle to be closed for some materials that, until now, were considered waste (waste from the artificial stone sector, waste from greenhouses, textiles, plastics, etc.). There's a new phrase that says, "The future will be circular… or it won't be at all." The earth is finite, and resources at humankind's disposal are, too. The only alternative is for us to imitate nature, and just like she does with materials and energy, we must be able to develop "anthropic ecosystems" that recirculate everything we produce and use. That way, a vast field for developing new products and services is opening up that, without radically transforming the current model, enables introducing the changes that our survival as a species requires.
In this sense, we know that our future is transforming waste managers into providers of new goods and raw materials.
To wrap up, the economic side of things must be taken into account. Any innovation initiative or project must make sure it has support and is assessed not only from the necessary investment points of view but also with an environmental and strategic lens linked to how it contributes to preventing the depletion of natural resources, especially in the case of Europe, where we've already used up a large part of what we had. In addition, innovation must be applied to this section, since creating new figures of economic support will be needed, whether directly through public and private funding, such as reducing taxation on developers and projects that venture out into the uncharted territory that will be a more circular planet.