Building
Why We Like Construction Games So Much: From LEGOs to Minecraft
There's a logic to playing God in construction simulators that may be behind their success. This time, we're not talking about the online mass phenomenon of Minecraft, nor the best-selling series of video games released in the eighties – SimCity – but we're going much further back to a rather less digital format.
It was perhaps just a few small, loudly-colored plastic bricks that sparked the youngest generation's interest (and that of those who are young at heart) in construction games. The Lego system, which began marketing the pieces as we now know them in the 1950s, was revolutionary at the time. The tube-shaped structure allowed the pieces to be assembled together into any sort of combination, thus enabling us to express an almost unlimited number of creative ideas. Castles, spaceships, luxury liners, and even scaled monuments and cities. You set your own limits.

Playing the Mayor: SimCity
With the pixel revolution, these building systems were adapted to a 2.0 style.: What if it were possible not only to build your own space but to be able to let it evolve and make decisions about it? That was the premise that inspired video game designer Will Wright and the Maxis company to create one of the most successful sagas of all time: SimCity.
One of the game's attractions then was its ability to experiment outside of the realm of the real. You didn't need architectural, engineering, or political knowledge to be able to manage or build a city. In a phase of continuous experimentation, you could pour your knowledge and skills into the game and make endless decisions as a planner in realistic environments, all from the safety of virtual creation. In addition, the game's logic went beyond the traditional duality of winning or losing, instead offering an incentive of continuous improvement personnel.
In later editions, the complexity of the game was perfected, becoming a true city management simulator. It no longer only incorporated perspectives and volumes in the terrain, but also elements of traffic management, communications, public services, and water and urban waste management.  With just one click, you could make decisions in a realistic environment, just like any mayor would do with continual trial and error.
Subsequent additions that threatened the destruction of cities, such as natural disasters or even a UFO invasion, ended up giving the game a touch of imaginative aesthetics – a very recognizable element in the popular life simulator later developed by Maxis: The Sims.
The arrival of online communities: Half Life
In the mid-1990s, with the popularization of the World Wide Web, online games started gaining more and more prominence. And the very workings of the Internet led players to demand a new game pattern based on customization and real-time interaction between two or more players.
Counter Strike and Half Life were two of the first games to incorporate this multiplayer feature, and they became a hit of the decade with gamers who, faced with the lack of computers and stable Internet connections, spent a week's pay on desktops in cyber cafes. Beyond being a best-selling phenomenon at the end of the 1990s, a new game feature widely took hold, one that would continue growing in popularity years later: communities of online players. With the evolution of technology and improvements in graphics and programming systems, video games reached levels of refinement never before seen, and they started to find their way into the homes of teens on a massive scale.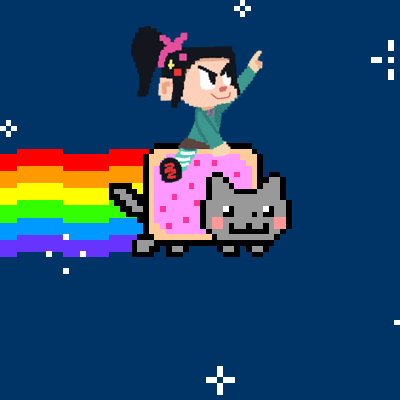 Minecraft: building parallel worlds on the web
The first decade of the 2000s saw real competition among video game studios for achieving a hyper-realistic aesthetic amid elaborate plots. In this context, no one could predict the success of a game – released in beta in mid-2009 by Notch and the Mojang company – whose sole purpose was the destruction, collection, modification, and placement of pixel-like blocks: Minecraft.
The program provided a model of gameplay seen infrequently to that date that was closely linked to the Internet's way of operating: the ability to play in a cooperative model and share constructions online (without always needing to be connected). In addition, both the game's mechanics and aesthetics – which a priori seemed like a step backward in the graphic trends of the time – could remind those nostalgic for Legos of the hours they spent in the living room playing with blocks day after day throughout their childhood. Let's not forget that its creator, Notch, was a childhood fan of the Danish brand.
On the other hand, the apparent simplicity of the game and its commands spread the appeal of Minecraft to all audiences. Regardless of their level of expertise, everyone could construct their own buildings. You set your own limits in terms of complexity.
Today, Minecraft – which at its roots has never stopped being a translation of Lego's multicolored bricks from physical to virtual space – is the best-selling game in history, with more than 176 million copies sold, 90 million active users, and with versions for different consoles, PCs, and even an educational edition. Its success story goes to show that the only thing that changes are formats because it's always the same interest behind them: giving space to our most creative alter egos and acting like that someone who, at some time or another, we've all wanted to be a few hours, whether that's an architect, an engineer, or a politician.