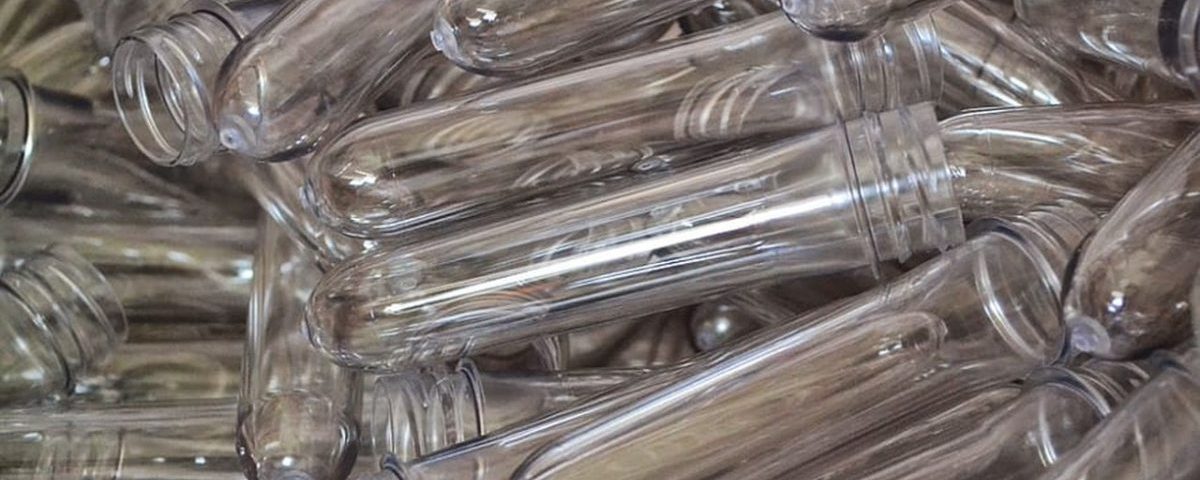 Plastic has been one of our biggest allies in forming our standard of living. Hygienic containers have enabled a never-before-seen state of health, and polymers' high durability have brought down prices for all sorts of processes and objects. But in order to use PET responsibly and sustainably, we absolutely must learn how to treat its resulting waste by recycling.
What is PET plastic? What are its characteristics?
Polyethylene terephthalate is a type of polymer that is mainly used in manufacturing hygienic packaging, such as bottles (above) and highly durable textile fibers. It goes by many names, but it is commonly abbreviated "PET" for PolyEthylene Terephthalate.
Like other polymers, it has a high resistance to wear, it is a great barrier to molecules, and it is relatively easy to recycle, compared to other materials. That's why it's used so frequently. In addition, its recyclability is close to 100%, though its internal viscosity is reduced with each cycle.
This high rate of recyclability and its wide market means that a PET bottle (for common use) may be converted into synthetic fibers at the end of its useful life. However, the impact of plastics on the environment demands that we take steps to increase the rate at which they are recycled.
Towards a circular economy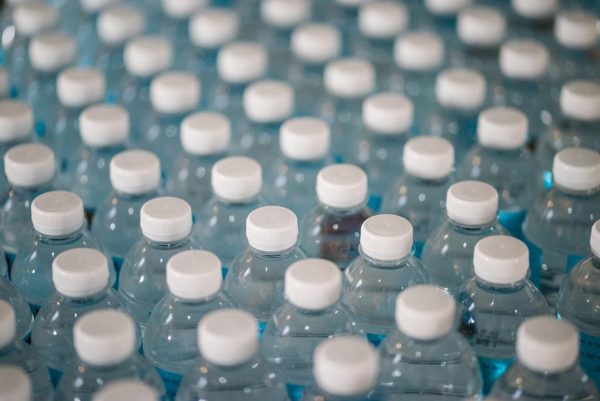 Photo: Jonathan Chng / Unsplash
Like any other high-use material, the environmental impact of a linear economy is catastrophic. Just as with recycling metals instead of opening a new mine, or giving glass a new life rather than melting sand, PET plastic can and should enter the closed cycle of the circular economy within technological limits.
This currently allows us to recycle a good fraction of the polymers and convert them into "flakes" (small fragments of raw material), as we will see below, which then become another object. But the latest Eurostat report (2015) showed that only 30% of plastic was recycled. In Spain throughout 2016, only 25.4% of plastic packaging was recovered.
There are several key steps to moving towards a circular PET economy:
Increasing the current PET rates and lowering the ratio of non-recyclables. That is, increasing plastic collection and reducing mistakes in adding materials recycled elsewhere, such as metal or paper, to the yellow container and other collection systems.
Creating an industrial environment that allows for recycling. If we have just a few recycling plants, the plastic will accumulate at their doors and eventually end up in landfills, not becoming a raw material. That is why investment in revaluation plants is necessary.
Consolidating the market for purchasing this raw material that has more than one use, something that has been years in the making. In other words: we need manufacturers who produce items with PET to buy recycled plastic.
Here's how PET plastic is recycled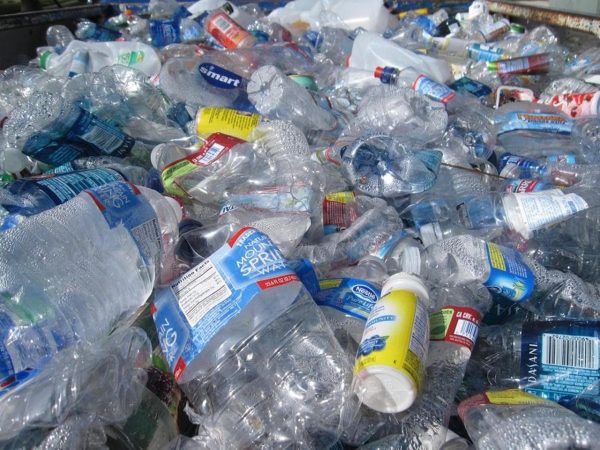 Photo: tanvi sharma / tanvi sharma
In the municipality of Les Franqueses del Vallès (Spain), there is a plant with one of the largest installed capacities for PET plastic recycling in Europe. It can process about 50,000 tons per year from Spain, Portugal, and France, the equivalent of the needs of 5 million inhabitants.
With this intake, it produces plastic PET flakes with the highest quality standards. That way, they become part of the circular economy. We went to the plant, managed by Ferrovial Services, to see the process and the steps taken there.
Material selection. In this first phase, it is crucial to make sure that the incoming PET doesn't contain any other recyclable materials, which will be sent to their respective processing areas.
Grinding. Bottles and other objects with PET are crushed into small flakes. This crushing stage also includes plastics such as the cap or label.
Washing. One of the highlights of this plant is that it reuses water in the washing process. This process removes small impurities, such as organic remains.
Drying. Different compression and drying processes extract water from flakes. Water care is a priority.
Color sorting. Once dry, the flakes are sorted by color (transparent, red, green, etc.) to be sent to different markets. The remaining impurities are separated out with physical processes.
The result of this process are PET flakes that may be used to manufacture new products. After receiving the European Food Safety Authority's approval, a European body that regulates materials suitable for food packaging, the polymer is ready for a new life.
The goal? In the short term, having 25% of polymers manufactured in Europe come from recycled plastic by 2025, in line with the European Commission's European Strategy for Plastics in a Circular Economy. In the long term, a sustainable circular economy.