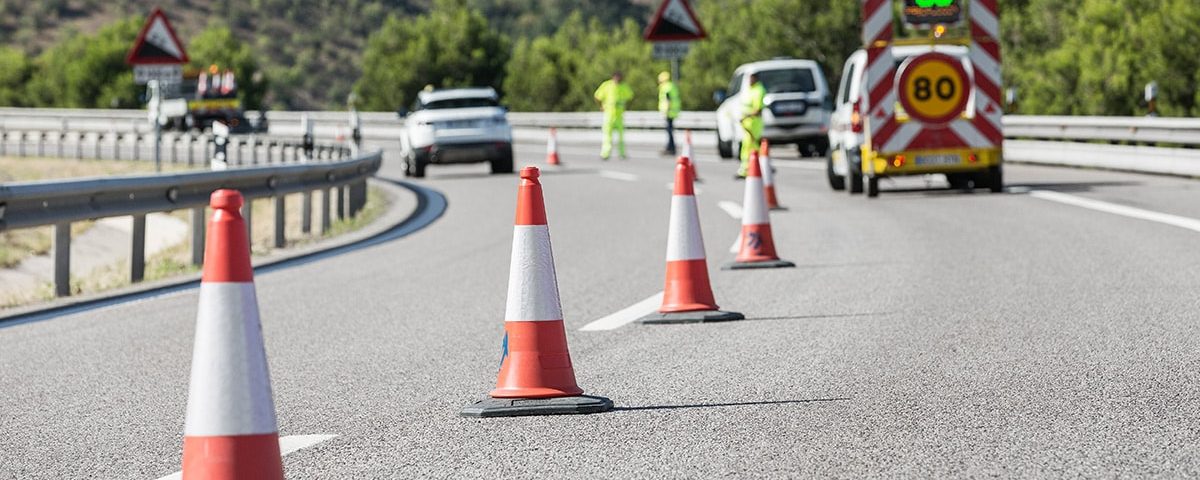 I don't want to start by saying, "Back in my day…" or come off as condescending, but I can attest that, for my generation, living with risk and its consequences was a natural thing. The year 1990 saw the highest number of fatalities in traffic accidents ever: a total of 5,940 individuals killed on the roads, some 100 per week. That same year had the highest number of fatal accidents in Spain: a total of 1,923. For reference, this number is comparable to fatalities due to civil war, an average of 1,000 per year.
During that decade, I studied Industrial Engineering at Comillas Pontifical University in Madrid. Part of my studies was a subject called "Safety and Hygiene at Work." In addition to being just one quarter in the six years of that degree, it was, as you might imagine, a "fluff" class. I remember the professor trying to raise awareness among students who were light years away from that level of conscientiousness. However, from that year on, the statistics began to improve in Spain. It was most likely due to improved infrastructure in the event of fatal road accidents, updating production processes for accidents in the working world, and raising awareness in society and businesses.
As for me, I didn't have to get more involved in health and safety issues until 15 years later. Then, I went to work at our airport services subsidiary, Swissport, in the United States. Anglo-Saxon culture clearly has the upper hand. This is sometimes more out of necessity than anything: healthcare costs and compensation for workplace accidents are so high that companies have responded with a culture of radical safety.
Realizing that every accident can be prevented
From around 2010, workplace safety begins to be a priority in our daily life. However, it wasn't until my return from the United States a year later when I first encountered a fatal workplace accident up close. That's when you see the hard truth: every accident is preventable, and we all must return home safely. It's heartbreaking that learning this lesson is the result of going through something so serious. I just hope that today, in 2020, no one will ever have to go through this again. We must realize that, in both life and work, safety is essential.
Though great advances have been made, Spanish society is not the most suitable environment. Today, there are, in fact, less than 500 fatal roadway accidents per year, and that number is below 600 in the world of work. Still, once we come together with our competition in sectoral associations, everything goes dark. No one likes to share their data or search for joint actions. To note, making this a priority still is a way of getting ahead at many companies. However, at Ferrovial, the decision to lead the way in this matter was made a few years ago. As head of business units and, thus, people, I think it's the right path, and it gives me peace of mind to know that the whole organization going in the same direction.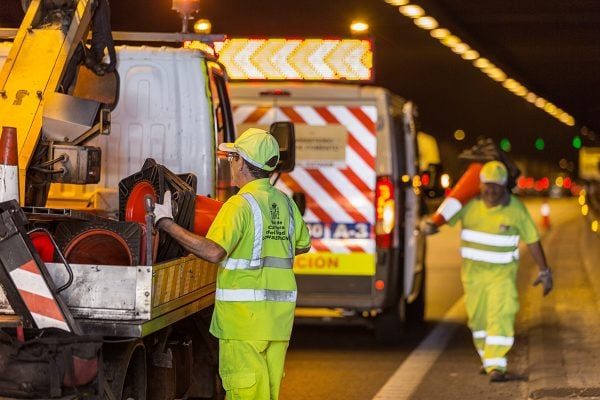 Lowering accident frequency and severity index
Our efforts in recent years are coming to fruition: we've been able to bring down the rates of accident frequency and severity drastically. Today, our company has a culture of safety that spans the entire organization. However, there is one activity that is still of concern: road work. This activity is particular in that work safety depends not only on the worker but on third parties traveling on the road. Moreover, this type of work is carried out in different places, often under extreme, changing circumstances. That's why we launched a working group for establishing procedures, processes, and methods for safer conditions a year ago. From day one, this project, "+VIAL," was intended to be not only a leader in safety but radical in its approaches.
2020: The year health and safety is the top priority
The COVID-19 pandemic caught us all off-guard – citizens, government, and businesses. Health and Safety is now at the heart of strategic and social priorities. For Ferrovial Services, this has meant a new drive behind one of the company's pillars. It has been difficult to work on this project under these circumstances. Still, thanks to support from Fidel López Soria, Ferrovial Services' CEO, we've been able to make a lot of progress.
The +VIAL Program aims to protect road operators and users through four main areas of action:
Awareness, information, and training: providing all employees with the skills and individual leadership needed every day to minimize the risks we're facing.
Control and monitoring: measuring individual and collective performance and accountability in Health and Safety, i.e. the evolution and improvement of our commitment to protection and prevention.
Regulations and technical and organizational measures: outlining the principles of safety in road work, reviewing the technical measures and procedures to be implemented, and seeking innovative measures to improve safety in our operations.
Institutional partnerships: working with both administrations and professional and industry associations in the same direction, achieving regulatory changes and greater investments to improve security.
Life-saving innovation
Finally, we've also opened a line of work through technological innovation. We've created a system to deploy signals and beacons on the roadway automatically. That way, operators don't have to get out of the truck and expose themselves to traffic risks. We also have a pilot project with sensors that notify employees of hazardous situations when a vehicle enters an area bounded by traffic cones. The worker's wearable wristwatch will alert them to any approaching vehicle that has crossed into the safety zone where they are working. We're implementing an active safety system with smart fleets to minimize risk for pedestrians, cyclists, and other drivers.
Personal conviction, setting examples, and leadership
These are some examples that show how innovation is, at the end of the day, in our DNA. In short, we still have a long way to go to achieve a culture of safety in our country. The pandemic has moved this process along, and we are increasingly committed to the health, safety, and well-being as the core of all organizations. I am convinced that the path to this goal is through personal conviction, setting examples, and leadership.