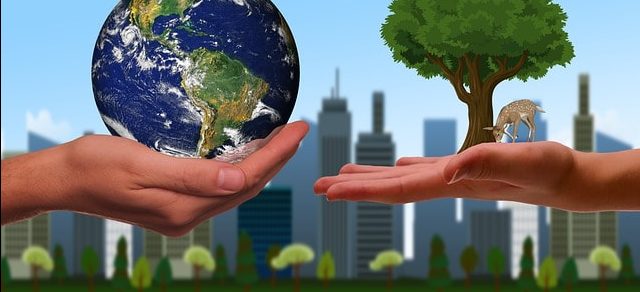 Can you picture a world where urban centers aren't filled with vehicles straining roads and resources, walking and biking isn't risky, the quality of air isn't suffering, there aren't as many heatwaves, wildfires, and floods, development isn't eating away at urban green space, and real estate is affordable? Yes, the urban immune systems of cities are being pushed to their limits. But, lately, there's more and more talk about building more sustainable cities. The concept may sound straight out of a fairy tale or as some kind of a futuristic dream, but smart cities are, in fact, working their way up to achieving this idyllic urban setting. The States, unfortunately, is home to zero of the world's top ten greenest cities. So how can the U.S. of A rise to the challenge? Let us have a look at some of the popular features of sustainable cities our cities can adopt. 
#1. Resourceful urban water and waste management
Being near coastal areas, more than 90% of the urban centers around the globe have the opportunity to adopt water conservation practices such as: 
Rainwater harvesting

 

Waterless hardware

 

Green infrastructure

 
By using the natural water cycle instead of a water treatment plant, green infrastructure makes much better use of these nearby water sources, thus creating clean water sources. For instance, wetland restoration and vegetation planting reduce the reliance on artificial flood control and infrastructure such as levees. 
Likewise, when it comes to waste disposal, many smart and green cities tend to adopt a circular economy model and sustainable city waste management. Take San Francisco, California, for example – also one of the greenest cities in the U.S. Although the city has significantly reduced the amount sent to landfills over the years, it still strives for zero waste. Programs that boost recycling, composting, and repurposing materials can help cities minimize the waste and become more sustainable in the long run. 
#2. Green cities provide accessible public resources 
One of the main features of sustainable cities is that they help their residents accomplish sustainability in their own lives. This they do by providing opportunity and access to public resources and green spaces. Public health buildings, technology hubs, economic development centers, and more are all key elements of any sustainable city as they stimulate the economy and public health.  
…and lots and lots of green spaces 
These resources also include lots of public green spaces, which, according to sustainable cities, should be a high priority. Public green areas offer a chance for the cities to resolve several issues at once. Achieving pollution control, thriving biodiversity, and public health are only some of them. The fact that property value is increasing in these areas is just icing on the cake. Parks, hiking trails, protected conservation areas, greenways, and vegetation are all examples of public green spaces.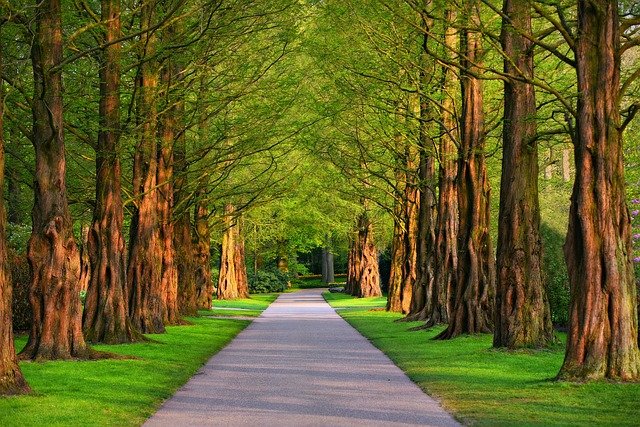 Access to public green spaces is essential for cities that aspire to become sustainable.
#3. Green cities are implementing green architecture 
39% of the world's carbon emissions come from building and construction. The solution? Green architecture. Architects are discovering new and innovative ways to significantly reduce their use of resources and eliminate some percentage of gas emissions. They are: 
Using natural building materials;

 

Installing solar panels;

 

Enhancing ventilation and insulation;

 

Installing smart heating and cooling systems.

 
And, the benefits are many: 
Energy and cost savings;

 

Additional tax incentives;

 

Reduced greenhouse emissions;

 

Enhanced air quality;

 

Better health;

 

And more.

 
Truly green city infrastructure is one where all municipality buildings meet certain requirements to get LEED-certified. The requirements primarily include that buildings address water efficiency, energy savings, CO2 emissions reduction, and more – everything that's increasingly desirable for tenants. 
#4. Sustainable cities manage to get people out of cars 
Traffic and air pollution have become synonymous. In fact, it is cars that account for the highest percentage of C.O. pollution in the U.S.A. Therefore, cities striving for sustainability make it easy for their citizens to get around without a car.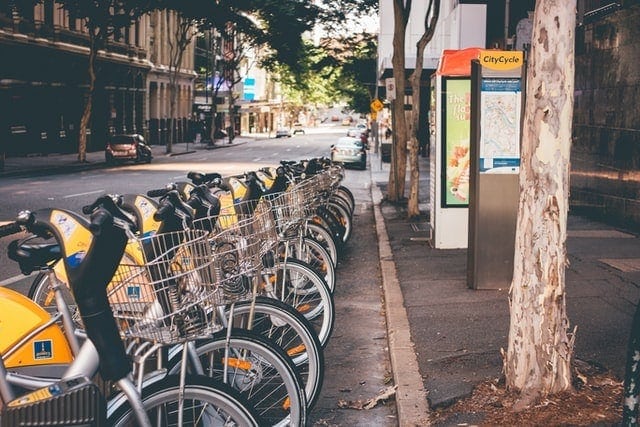 Sustainable cities have worked out a way to encourage their residents to walk, cycle, or take public transportation to work.
For starters, this is achieved by planning for cyclability and walkability – a transformation that begins with investing in proper cycling and pedestrian infrastructure, improving the overall experience by making journeys safer, quicker, and more comfortable, connecting cycling and walking networks with other transport networks, etc. What's more, cities are planning for local hubs – they are situating their citizen's homes close to their workplaces and the things they need. Finally, extensive provision of charging stations for electric vehicles helps to boost their uptake, and public transport systems that are appropriately joined-up allow for seamless travel. 
Washington, DC, for instance, is one of the most sustainable cities in the U.S. It is widely recognized for its eco-friendly initiatives. As a matter of fact, the city helped pioneer America's first modern bike share. According to census estimates, roughly 17,000 citizens routinely commuted to their jobs via bikes in 2016. Also, when it comes to public transportation, the District's Metro system has become the standard-bearer, which makes many people wish to relocate here after retiring. Seniors living in DC can experience all the benefits of life in the big city without having to worry about damaging their health. 
#5. They have switched to clean energy 
This one is crucial for cities to become sustainable. For instance, city-funded solar farms not only improve the quality of the air we breathe but also provide renewable energy to residents and municipal facilities. On top of that, solar energy generates well-paying jobs and boosts economic growth as well.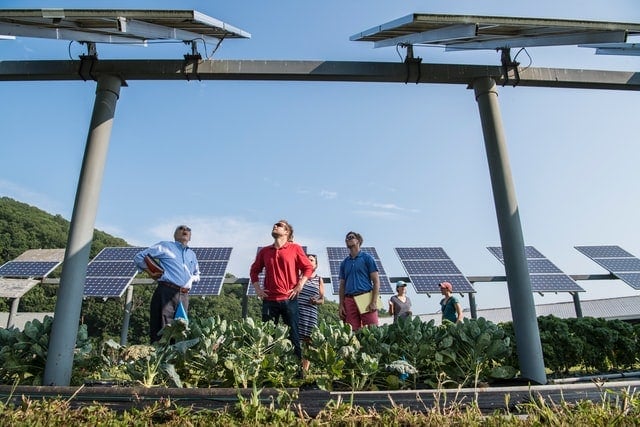 Sustainable cities mostly rely on clean energy
#6. They are focused on solving the challenges that arise from food production 
On the individual level of city residents, the largest source of CO2 emissions, right after energy consumption, is food production. Thus, some of the key features of sustainable cities are those focused on addressing this problem. The cities' active involvement includes primarily building community gardens and urban farms. Besides providing free of charge or affordable gardening spaces, edible landscaping serves two other important purposes: ornamental and functional. Urban growing, for instance, is one of the ways cities would be able to reduce carbon emissions tied to food production. It can include allotments, rooftop and vertical gardens, farmers' markets, community-supported agriculture, educating residents about nutrition and growing food, etc.