Do you have a park eight minutes away? If you live in Barranquilla, you certainly do
In July 1919, American pilot William Knox took off in his small plane from Barranquilla, Colombia. He left behind the Magdalena River with its mouth in the Caribbean Sea and thousands of citizens admiring the spectacle. That trip would mark history: it was the first postal flight in the country's history. Knox carried a sack of 60 letters that would end up in Puerto Colombia and, from there, would be distributed throughout the region.
More than a century later, the place where William Knox took off and where a crowd of curious onlookers crowded to see the plane is a park that hopes to keep the memory of the city alive and improve the daily life of its inhabitants. And this is no coincidence: Barranquilla has more than 1.5 million square meters of parks in its metropolitan area and another 350,000 in the works. As a result, nine out of ten Barranquilla residents live only an eight-minute walk from the nearest urban green space.
But the truth is that this has not always been the case. Before the city government launched its "Everyone to the Park" project, there were hardly any green spaces, and what are now parks were often places with deteriorated infrastructure that were rarely used and even caused social problems. 
The Transformation of Barranquilla
In the years when the letters signed by Colombians took flight for the first time, Barranquilla was a city in full expansion. Architects, engineers, and investors were beginning to develop urban projects to modernize neighborhoods such as El Prado and turn the city into a reference city in Latin America and the rest of the world. Gardens and parks played an important role in these plans. 
However, decades later, the city began a decline that was noticeable in its urban planning and, above all, in the well-being of its population. At the beginning of the 20th century, economic stagnation and lack of investment had transformed Barranquilla and impoverished its inhabitants: an estimated 43% lived in poverty and more than 60% of neighborhoods lacked quality public spaces which created health, safety, and environmental sustainability problems.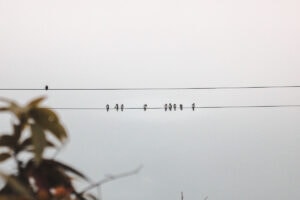 Birds on an electric cable in Barranquilla. Alexandra Peña (Unsplash)
The government of Barranquilla took steps to improve the living conditions of its inhabitants. It began by making changes in education, health, and urban planning (for example, by paving streets), and the effects were soon felt. However, there was one area where Barranquilla residents were still not satisfied: parks.
As explained in the "Public Management Success Stories: Transforming Barranquilla" report, prepared by the mayor's office of the city, in 2009, only 10% of Barranquilla residents who participated in the perception surveys were satisfied with the parks and green spaces on their streets. There were few, and those that existed were damaged, deteriorated, and poorly maintained. 
"The city had a scarcity of green areas and public spaces for recreation, leisure, and sports. The available spaces were underutilized by citizens, basically because they were associated with crime, public neglect, and lack adequate infrastructure," they explained in the report. 
Everyone to the Park 
The Government of Barranquilla decided to put an end to this situation with its "Everyone to the Park" initiative, which began in 2012. Significant investment was made in parks and public green spaces, and society was invited to actively participate in proposing ideas and making decisions. In this way, the mayor's office was able to learn first-hand about the needs of each neighborhood. 
In recent years, green spaces have reconquered the city. Ninety-three percent of Barranquilla's households have a public park within just an eight-minute walk, there are more than 1.5 million square meters of parks, and the mayor's office plans to continue creating more. This has had a significant impact on the health of people and neighborhoods: local commerce has increased, crime levels have decreased, and social cohesion has improved.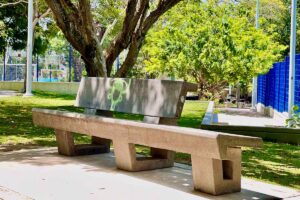 Sagrado Corazón Park in Barranquilla. Manuel Patiño (Unsplash)
This program has also promoted inclusion through infrastructure. The design of the urban green areas took into account the needs of children, the elderly, and people with reduced mobility. This resulted in the presence of specific furniture, access ramps, and paths without steps, for example.
"Everyone to the Park demonstrates that inclusive investment in safe, green, and healthy public spaces is an effective strategy for developing the economy, empowering marginalized groups, and building trust in public institutions," says the World Resources Institute, which awarded the Barranquilla project its prestigious Ross Center Prize for Cities for this project. 
Everyone to the Park | WRI Ross Center Prize for Cities 2021-2022
 Today, Barranquilla is known as the city of parks, and it wants to keep that title: with its "Barranquilla 2100" plan, it seeks to ensure that the recovery of public spaces continues to be a tool for urban transformation. It also aspires to become a model that serves as a reference for the rest of the cities in Colombia and the rest of the world.
Main Image: The Barranquilla skyline. Camilofore2 (Wikimedia Commons)