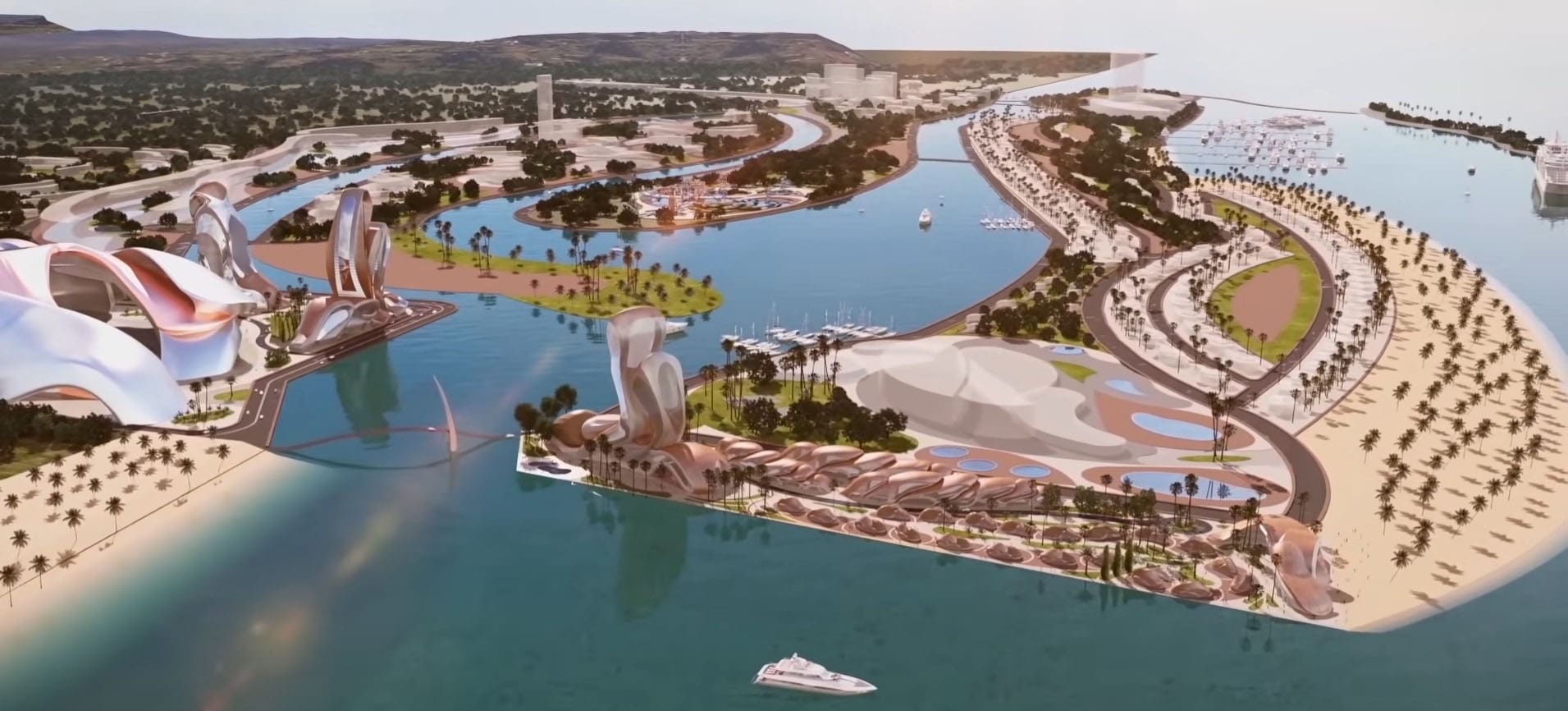 History has seen many reasons to build a city. Military sites, commercial enclaves, local ventures, and even companies that built entire municipalities. In 2020, construction on a self-sustaining city started with some unusual core ideas: rap, African culture, and respect. This is no utopian vision.
This new Senegalese city will be located in present-day Mbodiene. This remote population of a few thousand people is set to become Senegal's crown jewel. It will be renamed Akon City, and it's goal is to be a real 'Wakanda.' In addition to being energy responsible and meeting LEED certification, it is planned to reverse the African diaspora. Quite a challenge for one city.
¿What does Akon City have to do with Wakanda?
In 2008, actor Robert Downey, Jr. officially became Iron Man with the premiere of the first movie in the Marvel Cinematic Universe (MCU). Thus began what was called Phase 1 of the 'Infinity Saga.' But it wasn't until ten years later that Phase 3 brought in the Black Panther, played by American Chadwick Aaron Boseman.
This movie tells the story of an atypical African people: the kingdom of Wakanda is a technologically advanced, self-sufficient state hidden in the mountains of an unidentified region. After reading about it and watching the film, Senegalese-born American rapper Akon (Aliaune Damala Badara Akon Thiam) confirmed that he was working with the Senegalese government to build a resort city with a cryptocurrency-based economy (a crypto-city).
In June 2020, the city already had a construction company behind it: KE International, which had also developed the Mwale Medical and Technology City. Unknown to much of the world, MMTC is the first ad hoc city (two billion dollars) of an advanced technological nature. It has managed to integrate the local population without displacing it.
¿How an african town like Akon City is being built?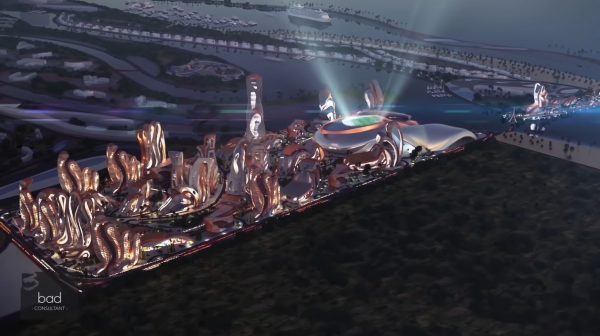 Image | This is AkonCity (Akon)
The 'New Wakanda,' as Akon City is known in some circles, is much more ambitious than MMTC and will initially cost $6 billion. Perhaps modeled after the MCU, this new city will begin its own Phase 1 with construction on roads connecting the city with Dakar (about 100 kilometers away) and the Blaise Diagne International Airport.
At the same time, different structures that aren't always seen in Senegalese municipalities will be built. These include a large hospital, a police station, a school, and two particularly interesting features from the environmental point of view: the city's own solar plant (whose nature has not yet been revealed) and a waste treatment plant.
Often in Central Africa at large and in Senegal in particular, the availability of these sorts of services is conditioned by a critical mass of citizens already established in an area. Akon City is planning to reverse this trend: public services will be there for those who will come later.
¿How is Akon City combatting the African diaspora?
Africa has been losing what we have come to call 'talent' for centuries. Senegal is one of the countries that has lost the most. First were those enslaved and transferred against their will to America and Europe. This is the African holocaust, maafa. More recently, it has been 'voluntary' flight (out of necessity) to more developed countries.
Rapper Akon is aware of how the African and Senegalese people have been scattered around the world, and he hopes to turn Akon City into a beacon that they can follow "back home." In fact, this smart city is the first African city with an active 'repatriation' program for those of African origin stemming from that diaspora. This is an unusual use for a city.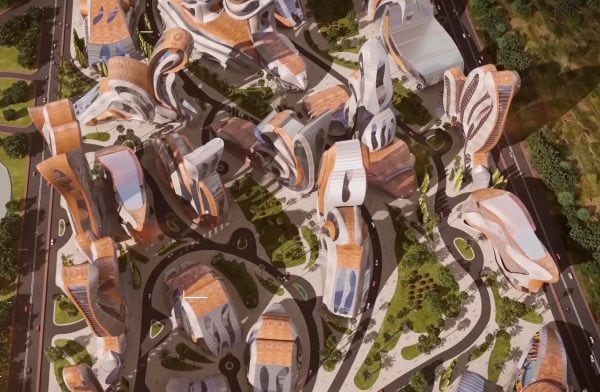 Image | Picture of AkonCity (Akon)
This policy is very similar to the one used by the United States and other countries for decades with their special visas for professionals of some kind. At first, Akon City will require experts in sustainable construction and energy. Later on, all kinds of skills will be needed: personnel in health and education, professionals in the service sector, and perhaps in the future, even industry.
Due to this ability (still hypothetical) to bring part of the Senegalese people together and to attract talent, along with its focus on some of the violent episodes occurring frequently, this 'Wakanda' is also being called 'an anti-racist city.' This is because it is a refuge for those who feel discriminated against in their countries. This is a totally new approach to urban uses.
¿Is Akon City a LEED-certified city?
One look at the preliminary designs for Akon City shows that the city has something special. Its futuristic, shell-like shapes and organic curves are reminiscent of sci-fi movies about space colonies. Far from fiction, every neighborhood in this city will be efficient and will stress using resources.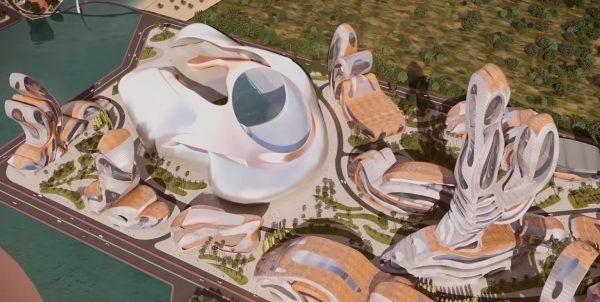 Image | This is AkonCity (Akon)
The part of the city that's already designed includes an educational district, a financial district, a kind of 'resort island,' a district with basic citizen assistance services, another with offices, and so on. Moreover, it's all walkable and bikeable. The goal is for any place in the city to be accessible walking.
A resident can walk the entire city in just under two hours. It will also have an immense park much larger than the city itself all the way around it. Towers have been prioritized to meet efficiency goals and accommodate this type of urban density; individual homes are only in the tourist area.
In an interview, Akon commented that his goal was "to build a futuristic city that incorporates all the latest technologies, cryptocurrencies, and also the future of how African society should become in the future." A few months ago, KE International confirmed that it would build Akon City and intended to meet LEED certification standards for its sustainable building.