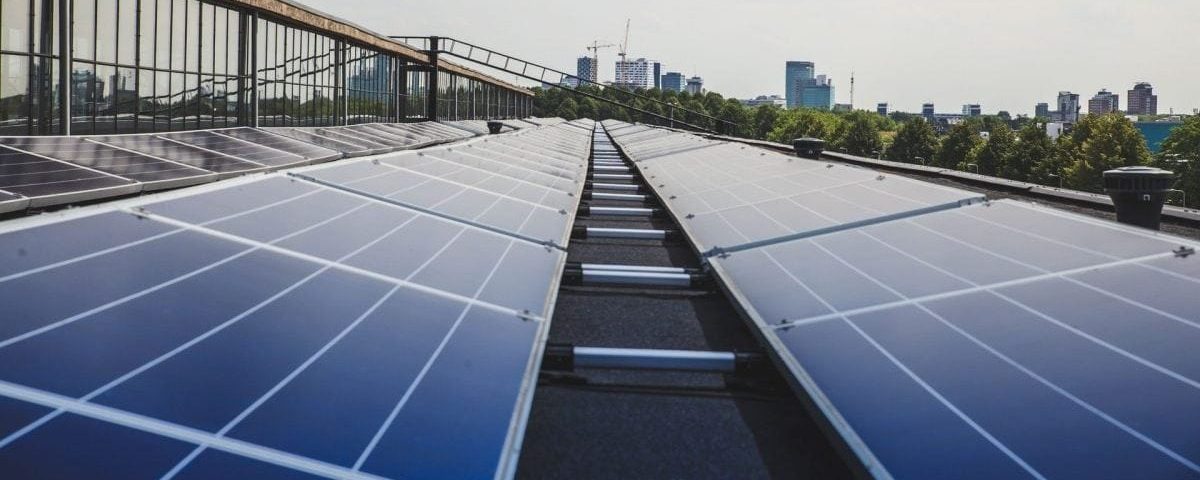 As a core driver of climate change, contributing three-quarters of manmade greenhouse gas emissions from final energy use, cities can be at the forefront in tackling one of the most pressing issues of today by leading the switch to clean energy. And according to CDP, they're making a start. Over the last few years, a growing number of national and local governments have started to awaken to the potential of renewables. They are committing to doing their bit to combat rising global temperatures by moving their municipal operations and entire communities away from fossil-fueled electricity. Instead, they are embracing solar, wind, hydro, and geothermal energy in hopes of achieving Paris Agreement commitments to limit global warming and creating clean, livable cities for their citizens. An international body of experts, governments, NGOs, and industry brings to the fore some of the cities' leading the transition to renewables.
How did they manage? What can we learn from them?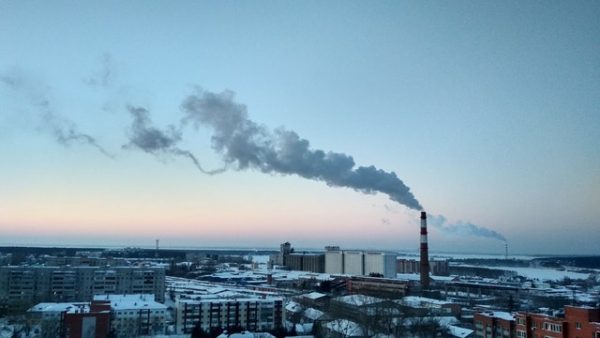 Research shows that cities are responsible for 75% of global CO2 emissions.
Cities around the world are getting greener
Adelaide, Australia
The City of Adelaide has proved that it is taking climate change very seriously by switching to 100% renewable electricity back on 1 July 2020. From that date on, its municipal operations have been powered entirely by a solar-wind electricity blend. It was part of a power purchase agreement inked with electricity retailer Flow Power. And the deal is bringing Adelaide a step closer to achieving its 2025 goal – the goal of becoming one of the first cities in the world to reach carbon neutrality and help South Australia's energy switch.
The city has invested in energy-efficient corporate and community buildings, policies to promote hybrid and electric vehicle deployment, as well as initiatives to encourage walking and cycling. And that's not all. There are other steps that are being taken to achieve its target. For instance, Adelaide has also announced a new round of incentives for energy storage technologies. That includes the Hornsdale Power Reserve, one of the largest lithium-ion batteries worldwide that allows for greater sourcing from renewables. For an additional energy source, the city is looking into the opportunity to harness biogas from wastewater treatment plants.
Seoul, Republic of Korea
South Korea targets net-zero emissions by 2050 by launching its own Green New Deal. Announced last year in July, this initiative will invest in five key areas – forestry, buildings, low-carbon and decentralized energy, mobility, and waste management. The target remains unchanged: 40 percent emission reduction by 2030 and 70 percent reduction by 2040 (compared to 2005 levels). The strategy is to end dependence on coal by adding solar capacity.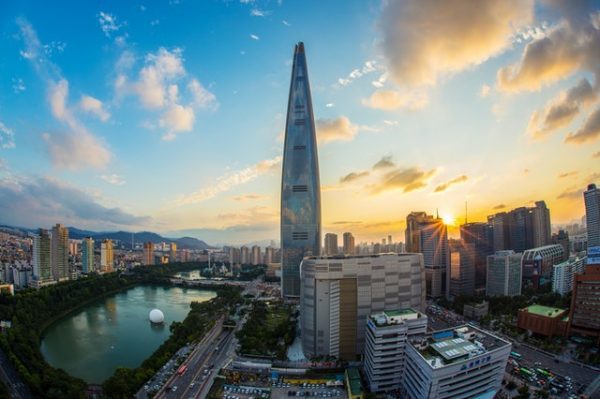 Seúl, capital de Corea del Sur, es una de las ciudades inteligentes más innovadoras del mundo.
Cocody, Ivory Coast
In 2017, Cocody released its Green City Plan pledging to minimize local greenhouse gas emissions by 70 percent by 2030. Measures included:
using solar energy to power public buildings,
installing 1,600 solar traffic lights and 5,000 solar lamp posts,
supplying 200,000 solar PV power kits, efficient cookstoves that run on ethanol, solar dryers, solar water heaters to households,
setting up several wind farms on the banks of Ebrie lagoon, etc.
Other initiatives include a reforestation and carbon sequestration program for creating more green spaces and planting 2 million mangrove trees.
Malmö, Sweden
Malmö has also made a name for itself as one of the cities leading the switch to renewable energy. The plan is to run on 100% RE by 2030, up from around 43 percent in 2020. For instance, this climate-smart city is home to the world's third-largest wind park, Lillgrund, where turbines power roughly 60.000 households. But Malmö's next project is just around the corner: construction is underway on the largest biogas plant in the world. And this is expected to be operational in 2022. By 2028, Malmö is hoping to have five of these geothermal deep-heat plants.
U.S. cities are redoubling their efforts, too
Ten years ago, wind, solar and geothermal energy were just starting to take off. After a decade of explosive growth in the key technologies needed to power the U.S. with clean energy, more than 12% of its electricity comes from the sun, the wind, and the earth. Nowadays, they're everyday parts of the nation's energy landscape as more and more states jump on the bandwagon. And with renewable energy prices continuing to decline, more tools and resources becoming more and more available, there are growing opportunities for doing so. Not to mention that the efforts of early adopters have provided plenty of experiences to learn from.
Take San Francisco. It's constantly ranked among the top greenest cities in North America and is considered a powerhouse on the global eco-scene. The city was the first major U.S. city to pass a law that required all new buildings to reserve rooftop space for PV systems. Since then, it has continued to top all sorts of green rankings lists, besting contenders like Vancouver, New York, Seattle, Denver, and Boston and inspiring those further down the lists.
In terms of renewable energy, San Francisco establishes a blueprint for cities elsewhere.
For other cities going green, a big hurdle remains
Philadelphia aims to achieve carbon neutrality by 2050. However, the city is the owner of Philadelphia Gas Works. PGW is the United States' largest municipally-owned natural gas utility. It has more than 1,600 employees and over 500,000 customers. In other words, roughly 70 percent of Philadelphia homes rely on natural gas as their primary heating source. It is then also one of the city's largest sources of greenhouse gas emissions that are potentially undermining the city's own climate goals and heating up the planet.
The officials and elected representatives in Philadelphia are tasked with coming up with solutions, but they are a far cry from straightforward. Is it possible to reduce emissions from natural gas, decarbonize, and create a healthier city for its residents and others looking to move to Philadelphia and settle down in this city without seriously harming PGW's business model and cutting jobs and its own revenue in the process? Seems like a dilemma.
Still, it is crucial to evaluate how PGW could be transformed sustainably. Local municipalities are working on the pilot strategies and alternative PGW business models.
The awakening
Day after day, more and more cities realize that they have the power and push for local urban energy transitions. In the U.S., cities with goals to power their communities with 100 percent clean, renewable energy have a steady climb ahead of them. Still, renewables are increasing, enabling Americans to envision a greener future.
Fortunately, other cities are willing and eager to learn from each other's experience and replicate solutions from cities leading the transition to renewables around the world. It is obvious that reforming the energy system requires no less than a serious investment in infrastructure. Still, there are some other, simple ways we can all do our bit in decarbonizing our cities. Electrification of the transport system, for instance. We can all contribute by making an effort to take more journeys by foot or bike.