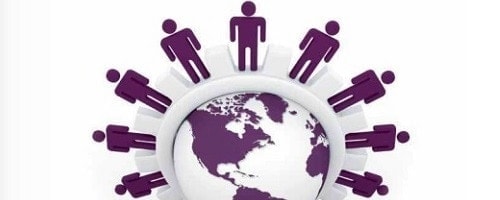 If we look at Ferrovial through the prism of its professionals, the company has experienced a more than positive evolution in recent years: we have tripled the number of employees, we have diversified our activity to become a global benchmark in infrastructures and cities and we have internationalised our businesses, to the extent that we are currently present in 25 countries and half of our professionals are outside Spain. In the sphere of people management, this new reality entails a challenge: to develop a consistent model that will strike a balance between the group's values and strategic interests and the specific peculiarities and objectives of the company's businesses and professionals.
In order to meet this challenge we have articulated our strategy around four lines of action: integration, defining the common values and culture that characterise us as a company; globalisation, developing a Human Resources model that is applicable in any of the divisions and countries; leadership, driving forward our management capabilities; and talent, establishing mechanisms to attract, identify, develop and retain our professionals.
On the basis of this strategy regarding people management we have developed initiatives that reflect our commitment to strengthening the capabilities of our professionals within a framework of a consistent and integrating management style:
We have extended the Work Climate Survey to now involve more than 20,000 employees. Based on its results, we have launched more than 60 improvement actions between 2011 and 2012.
We have consolidated a cross-sectional framework for managing our executive staff through initiatives such as 360º assessment, the Individual Development Plan for managers or the Successions Plan.
We have implemented a competences evaluation and development process that involves virtually all of the staff and a talent management model that allows for the differentiated development of our professionals.
We have created and consolidated Universitas Ferrovial SUMMA as a space for knowledge, excellence and cultural exchange.
We have defined a compensation policy that is aligned with the objectives of the business.
We have committed to new technologies (social networks, integrated HR systems, analysis tools, etc) that have helped to considerably increase our efficiency as global people managers.
Also deserving of mention is the Company's determination to boost the values of diversity, ethics and equality, embodied in initiatives aimed at finding work-life balance, at social actions or equal opportunities for all of our employees.
Ferrovial is today a highly attractive company in which to work and a standard among employers, as confirmed by the recognitions we have won in recent years such as the Top Employers certification for excellence in HR policies or the Human Capital prize to our Strategic Training and Development Policy.
In the coming years we will continue to generate value through talent & people management. We will accompany our businesses, supporting strategic decisions and ensuring that the organisation has the necessary competences to achieve the goals we have set ourselves. We will also accompany our professionals through a differentiated management style based on meritocracy and ongoing improvement. Additionally, we will consolidate the internationalisation of our policies to allow our company to lead growth in a global context.
We have amassed excellent capabilities between the more than 50,000 professionals that comprise Ferrovial. There is no doubt that the future leaders of the company are already with us. Our challenge lies and will lie in knowing how to identify them and manage their skills and commitment in order to achieve another 60 years of successes.