STEM careers
10-year-old you never thought we'd be where we are. Imagine how far we'll go
What a group of American women perhaps didn't know in 1857 was that they would embark on a journey that would continue until today, March 8, International Women's Day. The history behind this date is impossible to understand without understanding women's social movements throughout the 19th and 20th centuries. It started during the industrial revolution when a group of women workers at a textile factory decided to go out on the streets of New York to protest their difficult working conditions. 
Today, 162 years later, we still commemorate that day and the fight for equality. For March 8 of this year, the United Nations has prioritized building a future where new technologies, along with innovation, offer opportunities for women and children…
"…to play an active role in building more inclusive systems, efficient services and sustainable infrastructure to accelerate the achievement of the SDGs."
Increasing the presence of women in fields like science, technology, and industry is one of the challenges we face. It is also necessary to encourage girls to learn about jobs in these fields, since they will enter a future job market shaped by new technologies. 
Encouraging equality in opportunities has been a key part of increasing women's involvement in work environments that are in male-dominated fields. Even so, there is still a long way to go. For example, according to UNESCO's latest report on women's participation in STEM (Science, Technology, Engineering, and Math) education, female students enrolled in college majors related to these fields constitute only 35% of the total number.  Moreover, the same report highlights that only 28% of researchers worldwide are women. To change these numbers, numerous initiatives are being carried out to encourage STEM careers among younger generations in both the public and private sectors.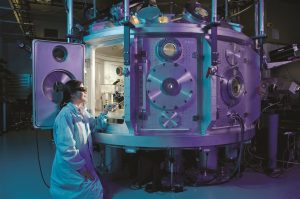 Why are there fewer women pursuing STEM degrees?
There's no one answer, even though it is clear that the gendered stereotypes that surround us from a young age play a part in shaping our future career interests.  
To this end, Ferrovial is committed to providing career counseling for younger generations through various initiatives that encourage studying science, technology, engineering, and math, above all making the role of women in these fields visible. Moreover, inspiring new generations to pursue related careers will ensure the creation of key talent that will be able to meet our needs looking forward.   
A total of 110 Ferrovial volunteers in Spain have participated in various workshops at educational centers nationwide through the Orienta–T program, along with the Junior Achievement Foundation, in order to awaken interest in STEM careers among students and to develop the abilities that are in highest demand on the job market related to these technical professions. In line with this, we've had an impact on more than nine thousand students in their junior and senior years in different cities across Spain to date. 
At the same time, it is also important to develop similar programs in other countries where the company is also present. We could mention the Girlguiding program, for example, that our British affiliate Amey participates in, or the STEM Learning program where Ferrovial Agroman UK employees have gotten certified as STEM Ambassadors. 
In addition to inspiring the talent of the future, we also want to highlight internal female talent at Ferrovial. Several of our engineering professionals have been recognized at the European Women in Construction & Engineering Awards (WICE). These awards recognize female talent in fields like construction and engineering all over Europe, making these fields of work visible and helping make them more attractive to younger generations at the same time. In addition, they are not only outstanding in their field, they are also a source of inspiration for all the new female engineers who aspire to excellence and recognition.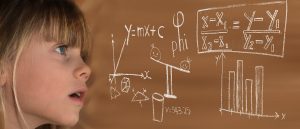 If you're reading this and there's a girl next to you, ask her, "Would you like to be one of these women?" Just like that group of American women in 1857 who didn't know they were changing the course of history, when we were 10 years old many of us may not have imagined how far we could go…